Home >> Fluff Love Community >> 2015 Fluff Love Awards!
Welcome to the First Annual Fluff Love Awards!
One year ago, a group of moms with a cloth diaper obsession started a Facebook group. It was small, it was quick, and it didn't even spell out "cloth diaper" in the name – but boy, did it grow! Since its inception on July 4th, 2014, Fluff Love & CD Science has grown to over 59,000 members, a groundbreaking website, and much more. With our first year behind us, Fluff Love feels it's time to honor those who brought us to where we are today – the cloth diapers themselves. So, without further ado, I present to you the 2015 Fluff Love Awards!
The categories
In May and June of 2015, we conducted a series of surveys asking Fluff Love members to rate more than 100 brands and styles of diapers. With over 7,000 responses, our survey data provided an accurate snapshot of the Fluff Love Community. For each style of diaper (pockets, AIOs, AI2s, fitteds, flats, prefolds, and covers) we gave out the following awards:
Overall winner: In this category, we wanted to balance both popularity and top reviews. For each style, we calculated the median number of responses per brand. The overall winner was the brand with the highest overall satisfaction rating that received at least the median number of responses.
Hidden Gem: This award was given to a highly rated but less popular diaper. The diaper with a lower than median number of total responses and the highest overall satisfaction rating was named hidden gem.
Honorable mention: Any diaper with more than 15 responses was eligible to receive this award. Honorable mentions went to two or three brands with very high overall satisfaction ratings.
Most popular: Regardless of overall satisfaction ratings, the diaper with the most responses in each category was named most popular.
Best budget option: This was given to a lower priced diaper with a high overall satisfaction rating. Note that it's not necessarily the most cheapest option out there, but instead, a well-priced product that also delivers great service.
We also compiled winners for two special awards:
Fluff Love Favorites: The brands that consistently were rated very highly across multiple products or in multiple categories.
Customer Service Stars: The brands with the top rated customer service.
And finally, Fluff Love admins voted on several special awards.
Making Cloth Accessible to All: For a charity focusing on helping low income families access cloth diapering supplies
Most improved wash instructions
Humanitarian award: For good works
Making cloth mainstream
Fluff Love Favorite New Prints and solids
And the winners are…
All in Ones (AIOS)
Overall Winner: Smart Bottoms
Honorable Mention: Blueberry Simplex
Honorable Mention: bumGenius Freetimes
Honorable Mention: Chelory
Most Popular: bumGenius Freetimes
Hidden Gem: RagaBabe Easy AIO
Best Value Option: Happy Flute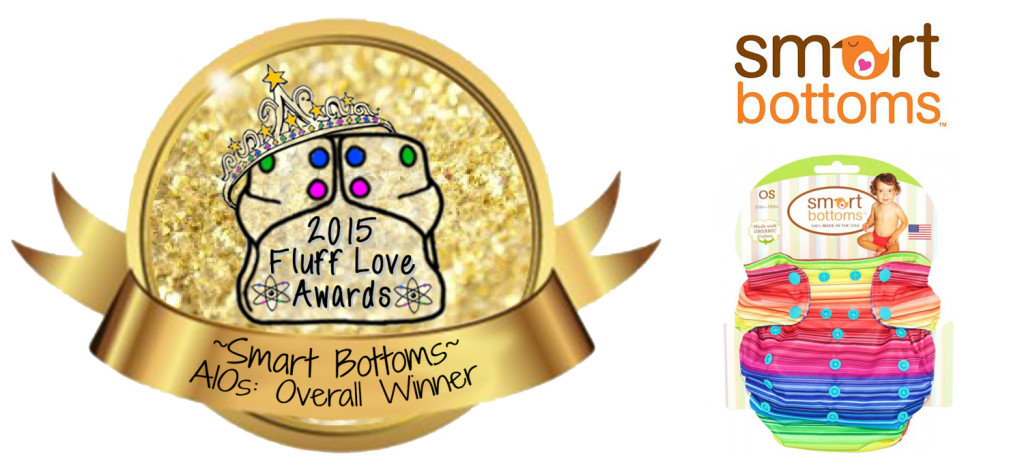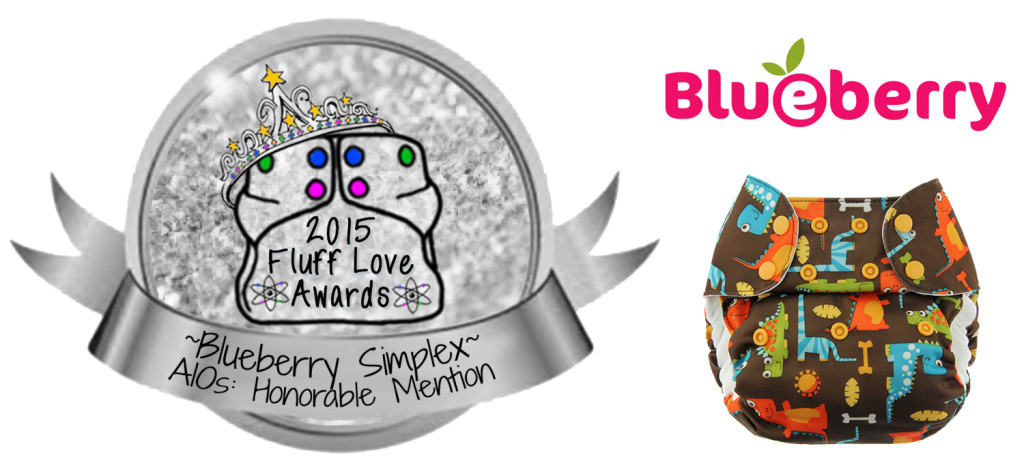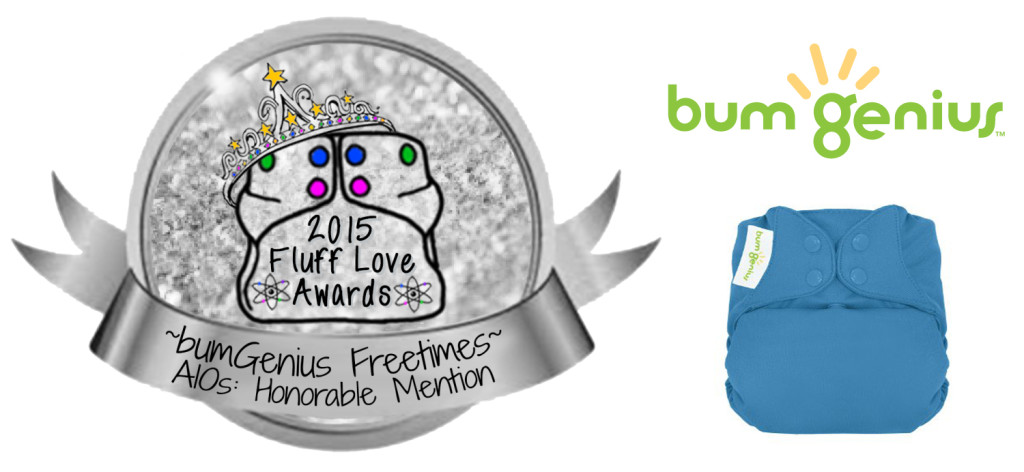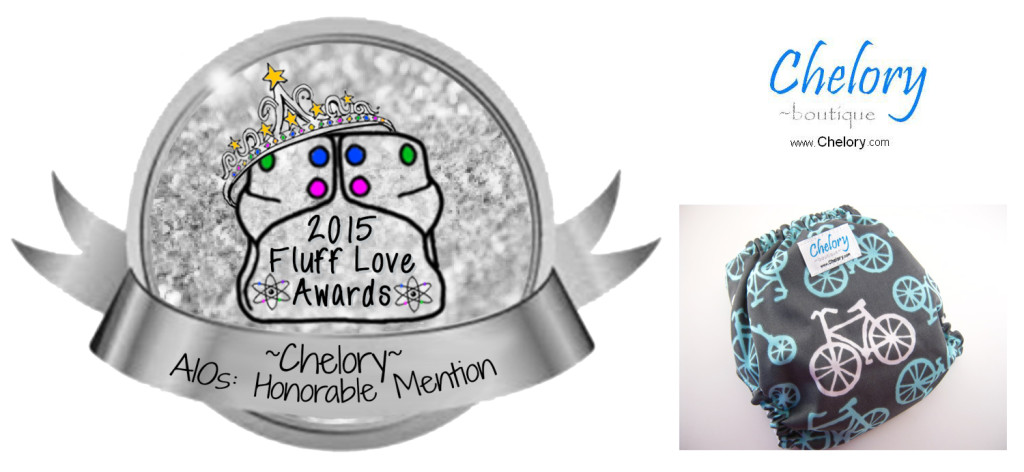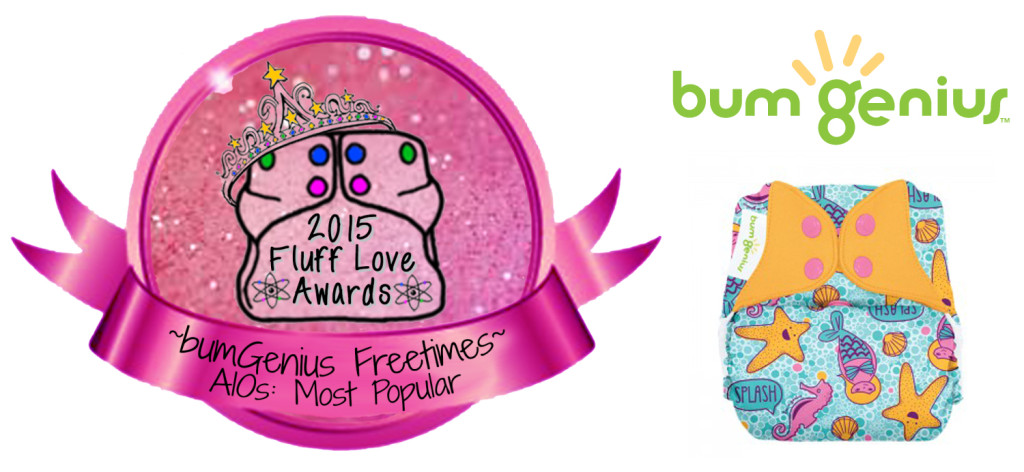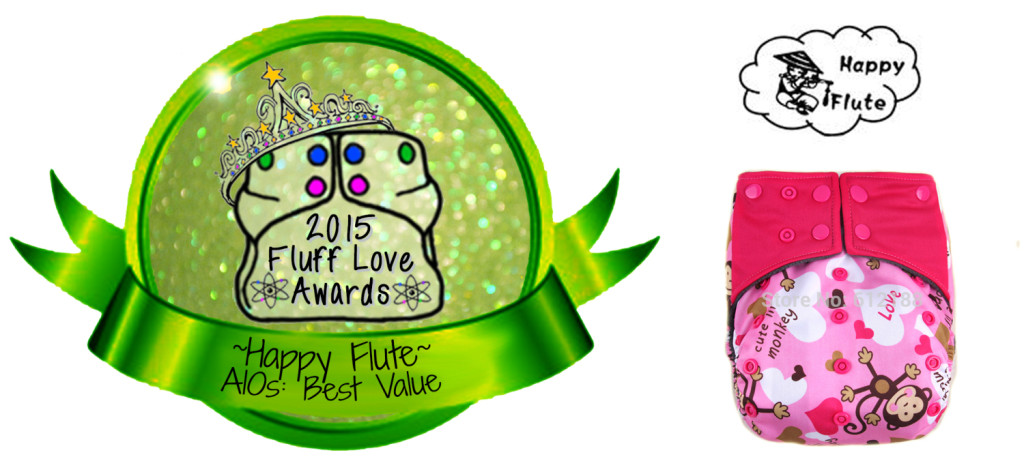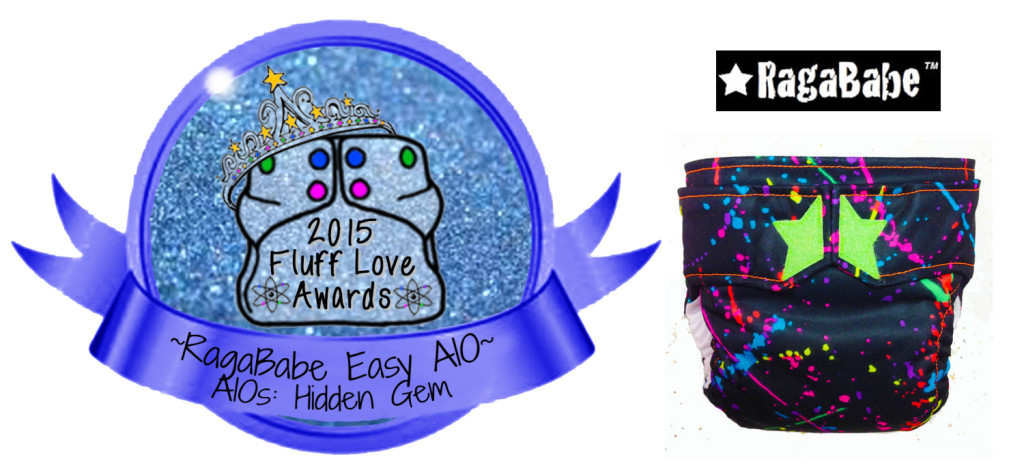 All in Twos (AI2s)
 Overall Winner: Lil Helpers
Honorable Mention: GroVia
Honorable Mention: Funky Fluff
Most Popular: bumGenius Flips
Hidden Gem: Blueberry Capri
Best Value Option: Buttons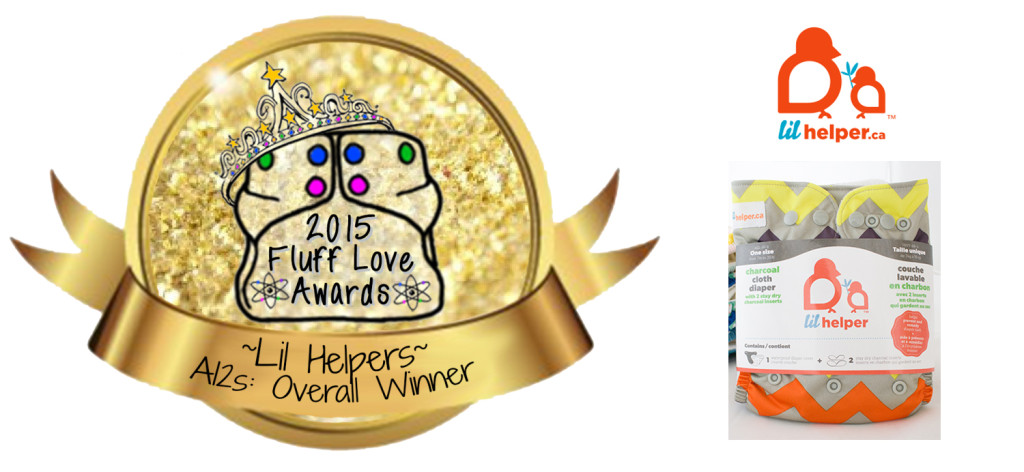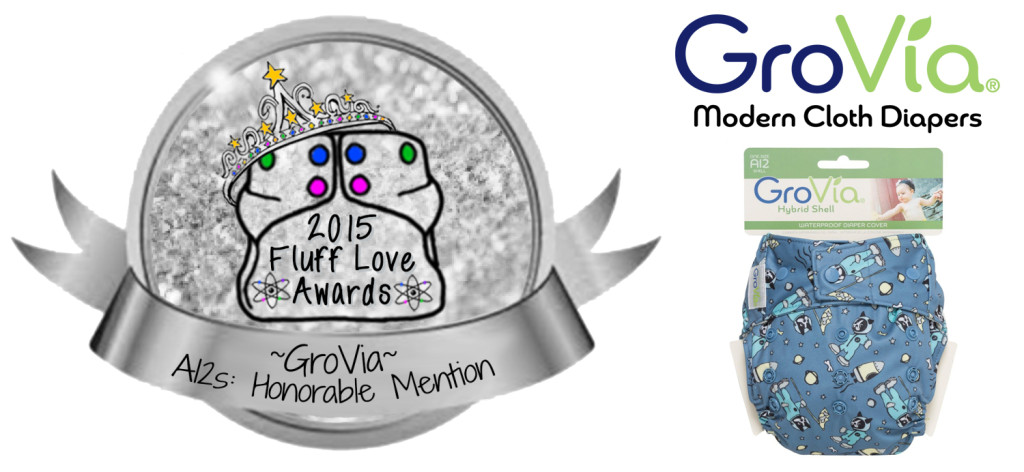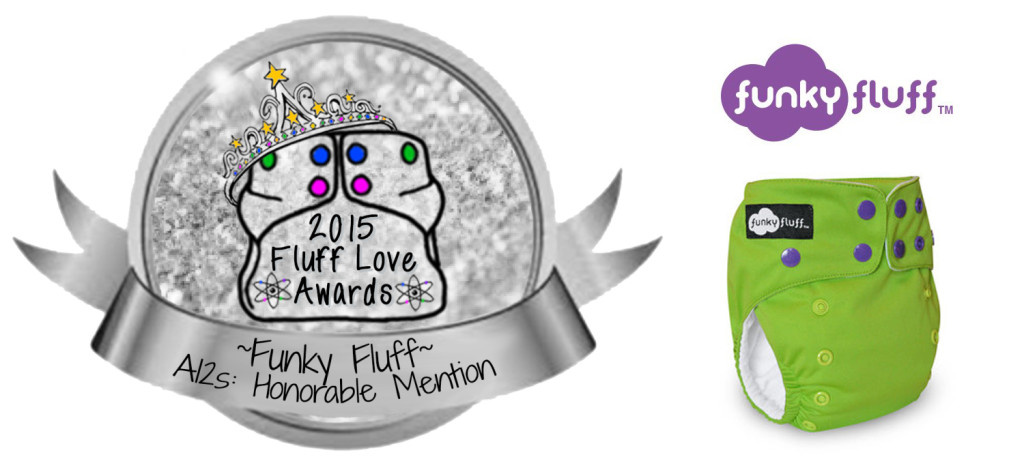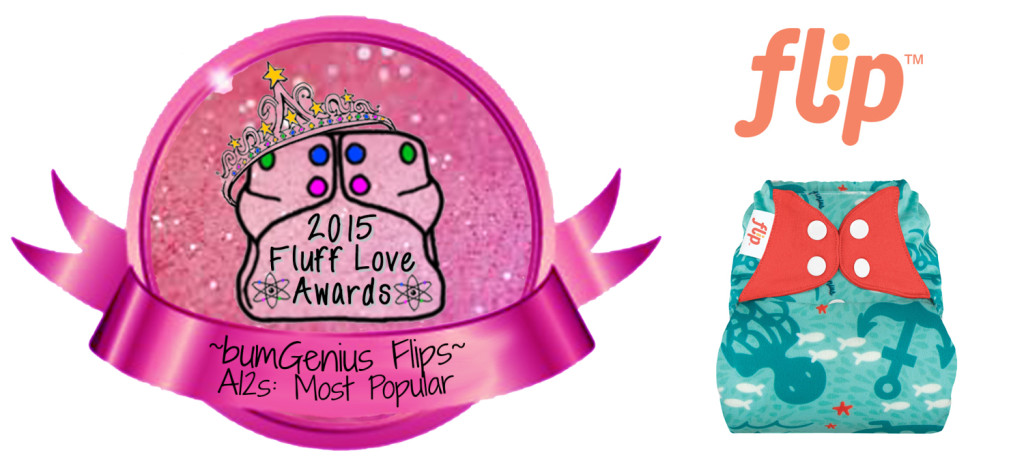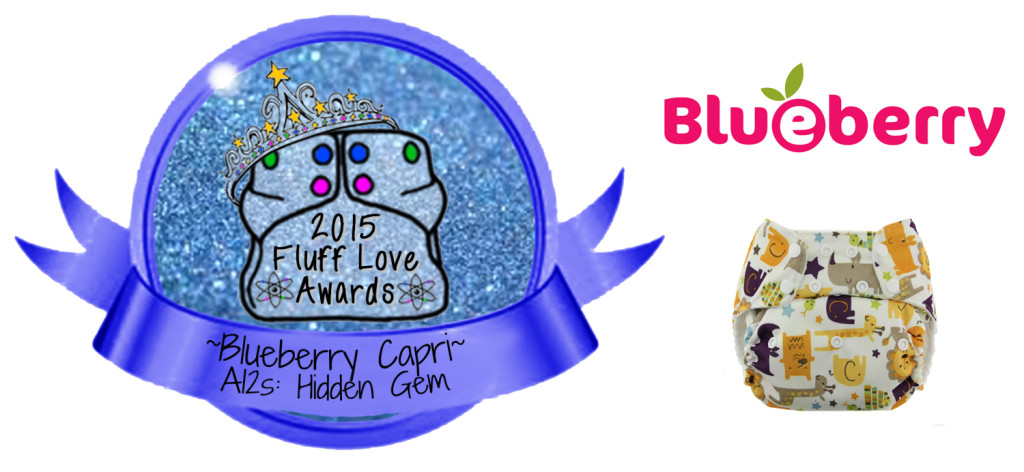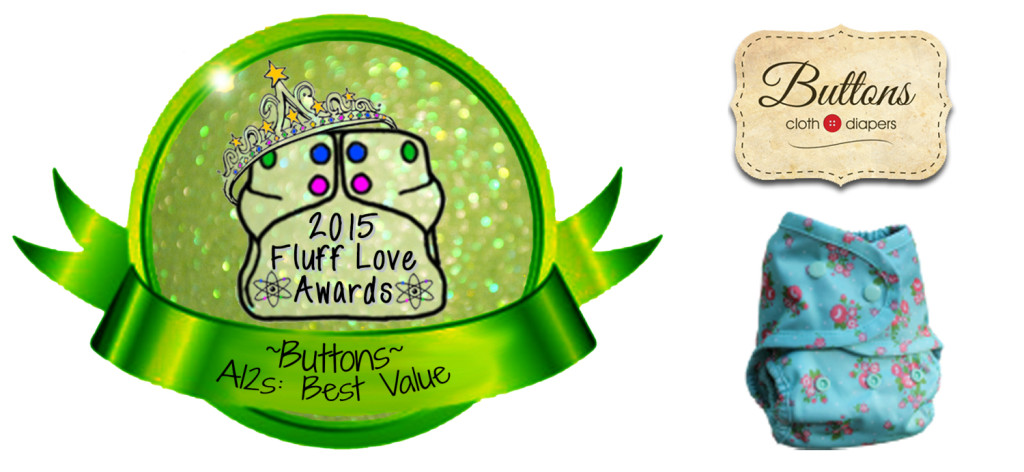 Pocket diapers
Overall Winner: bumGenius 4.0
Honorable Mention: Glow Bug
Honorable Mention: Nicki's
Most Popular: Alva
Hidden Gem: Ella Bella Bum
Best Value Option: Sunbaby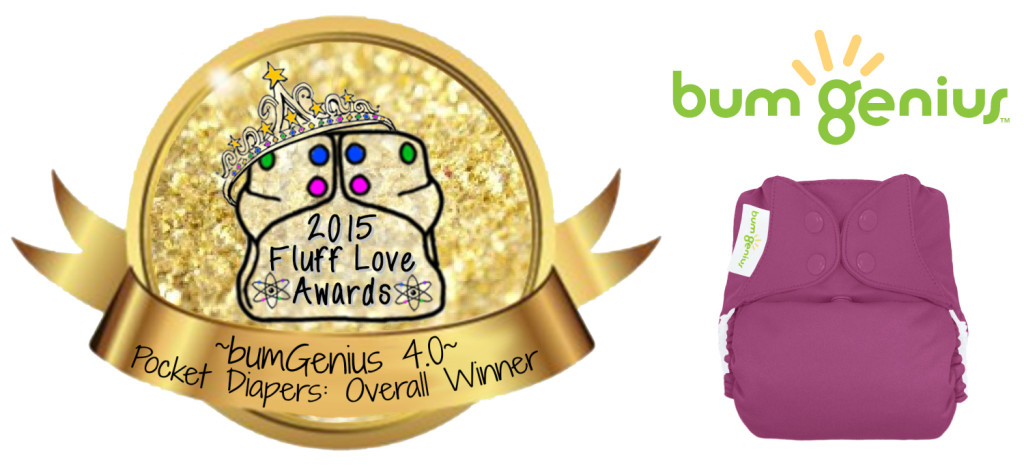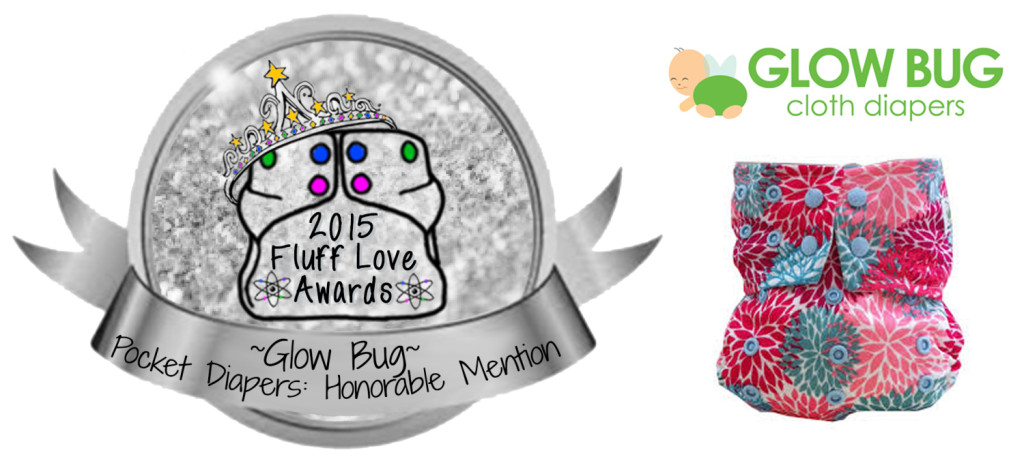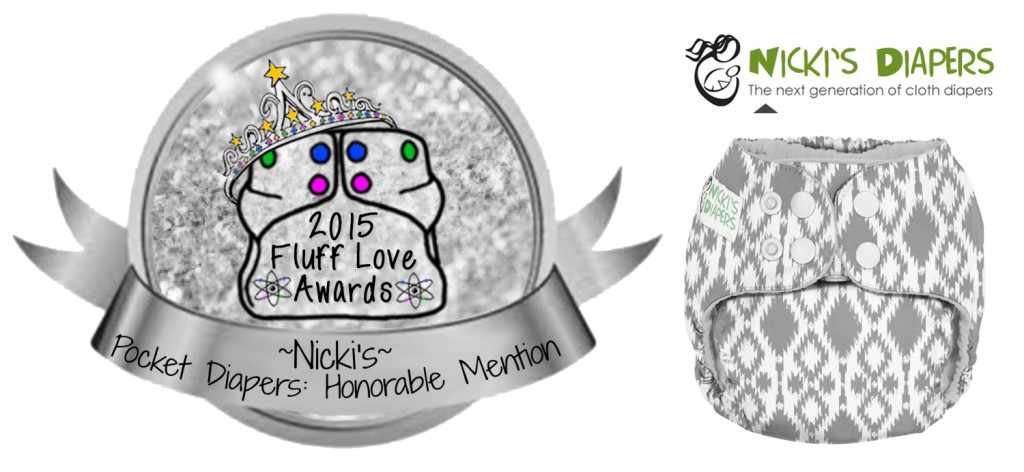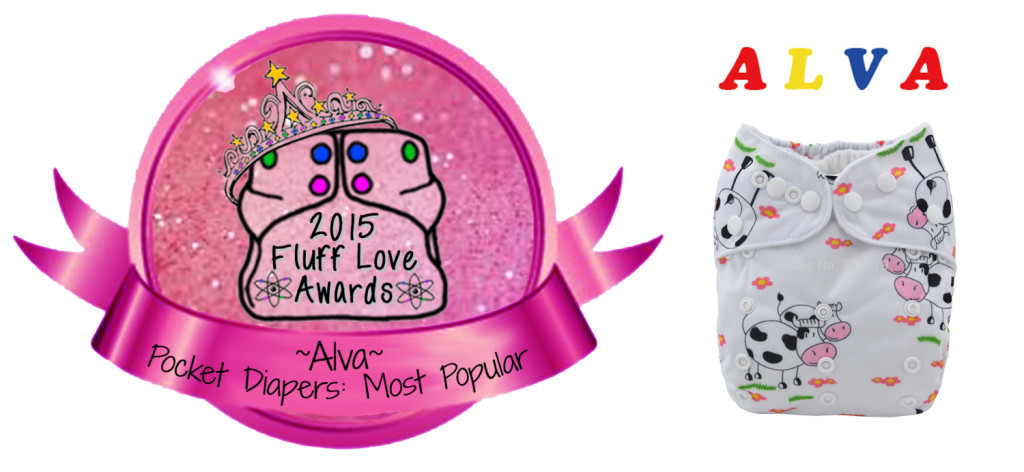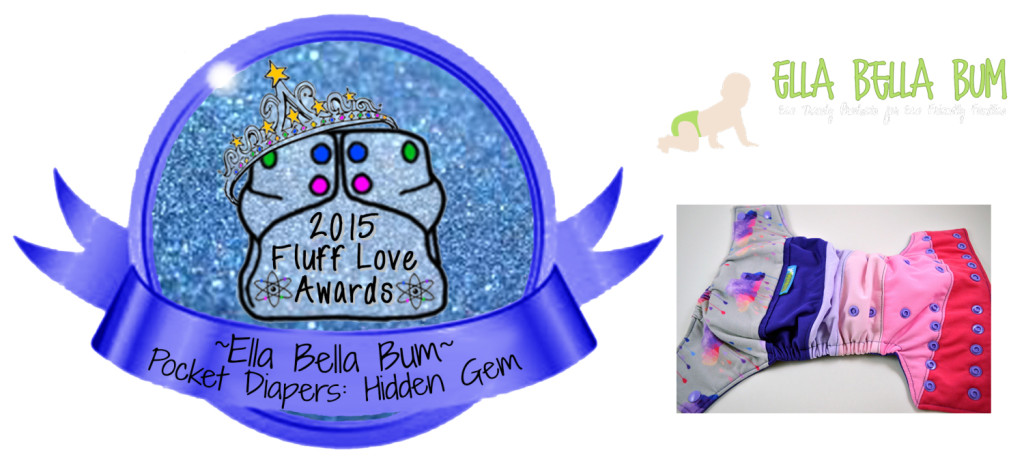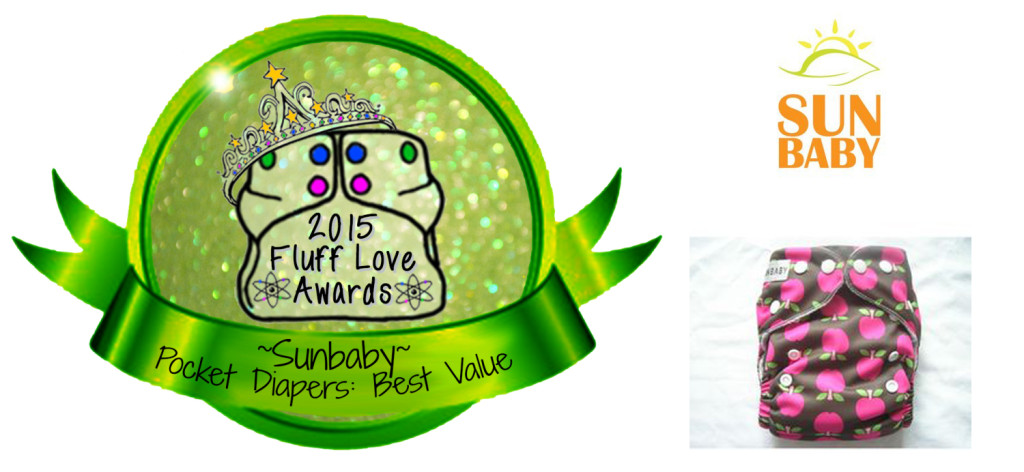 Fitted Diapers
Overall Winner: GMD Workhorse
Honorable Mention: Sustainablebabyish
Honorable Mention: Twinkie Tush
Most Popular: GMD Workhorse
Hidden Gem: Tots Bots Bamboozles
Best Value Option: GMD Workhorse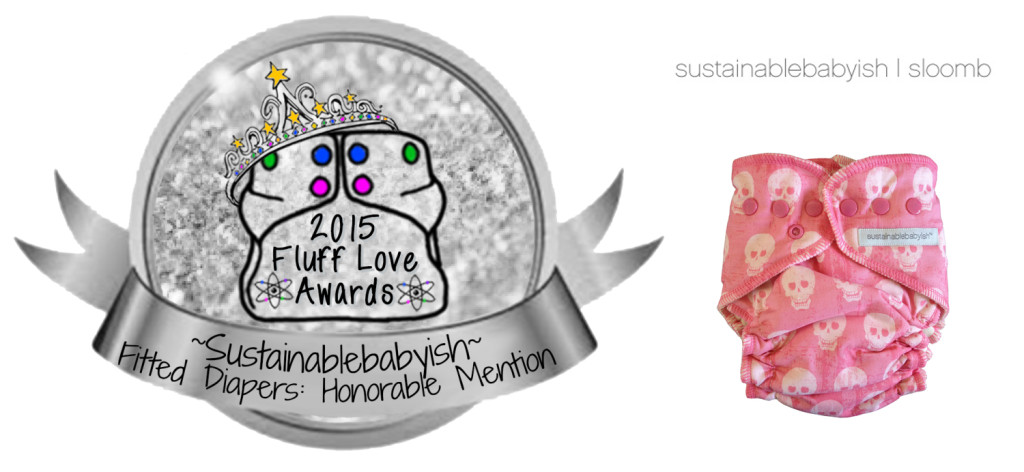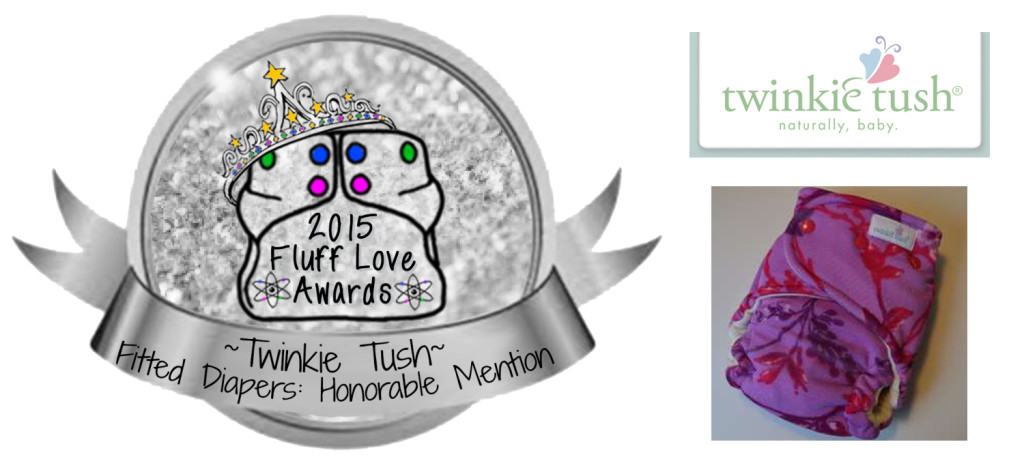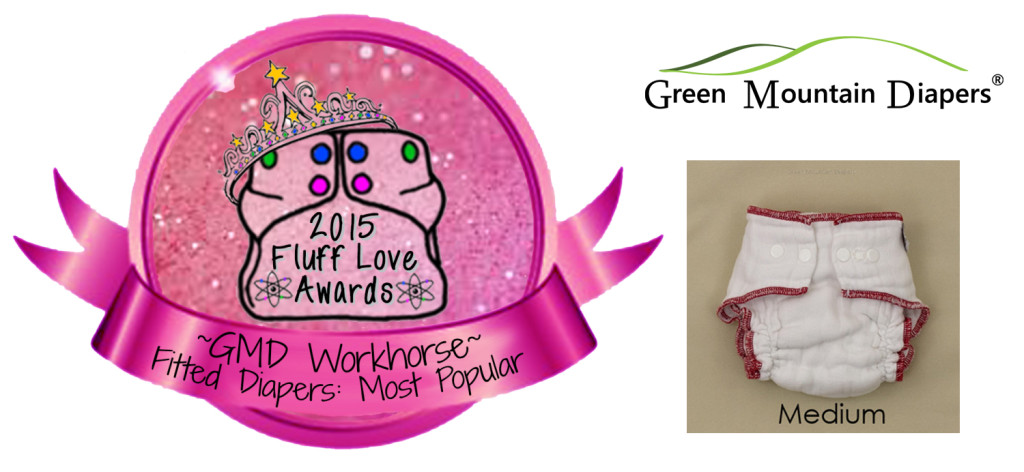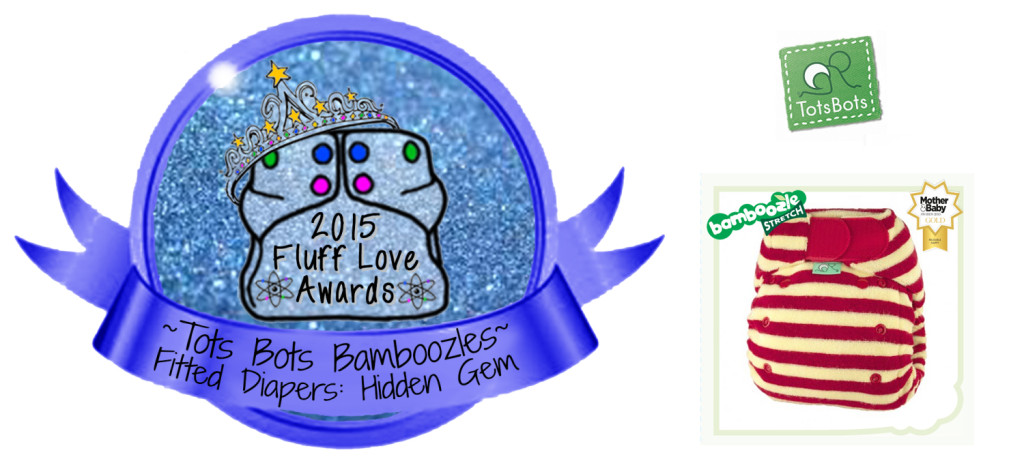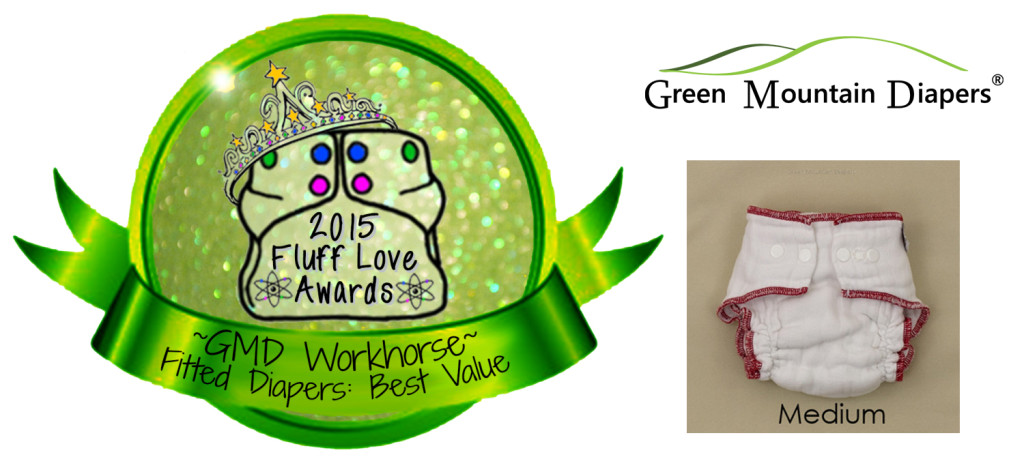 Flat Diapers
Overall Winner: GMD Cloth-eez birdseye flats
Honorable Mention: Diaper Rite bamboo flats
Honorable Mention: OsoCozy birdseye flats
Most Popular: Flour sack towels
Hidden Gem: Nicki's bamboo flats
Best Value Option: Flour sack towels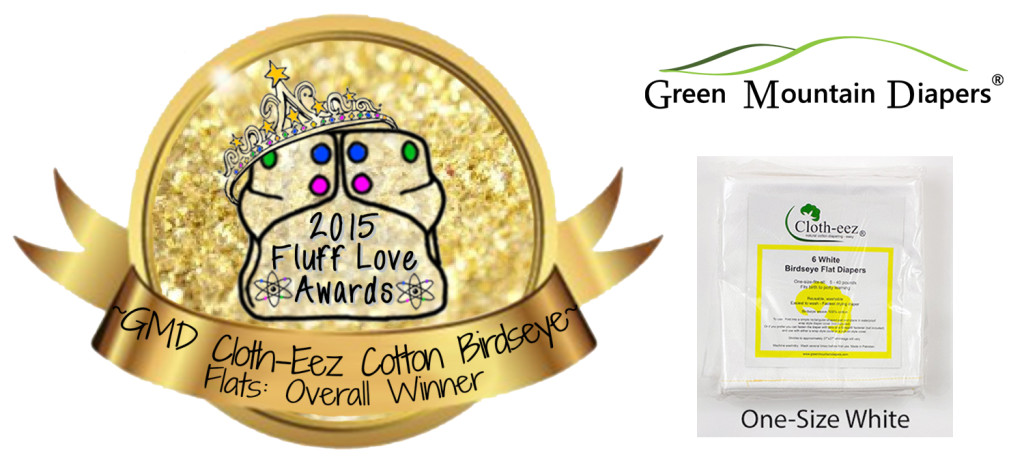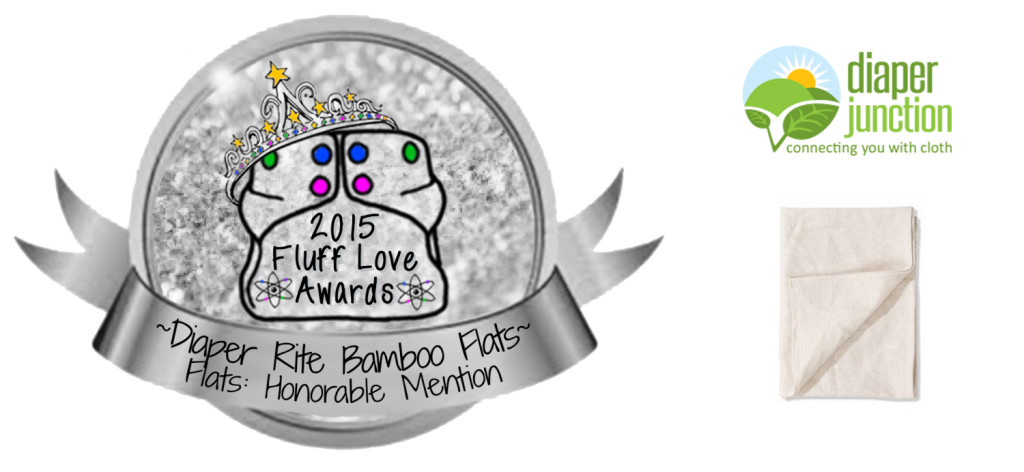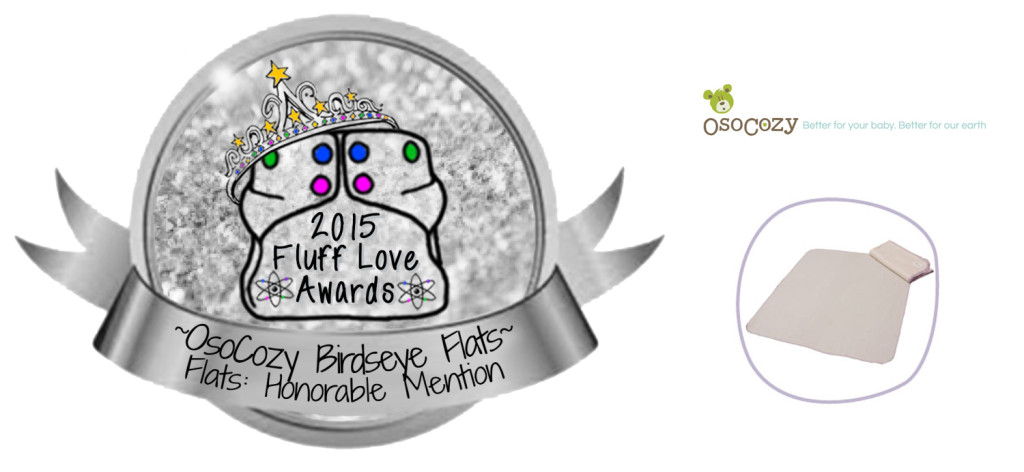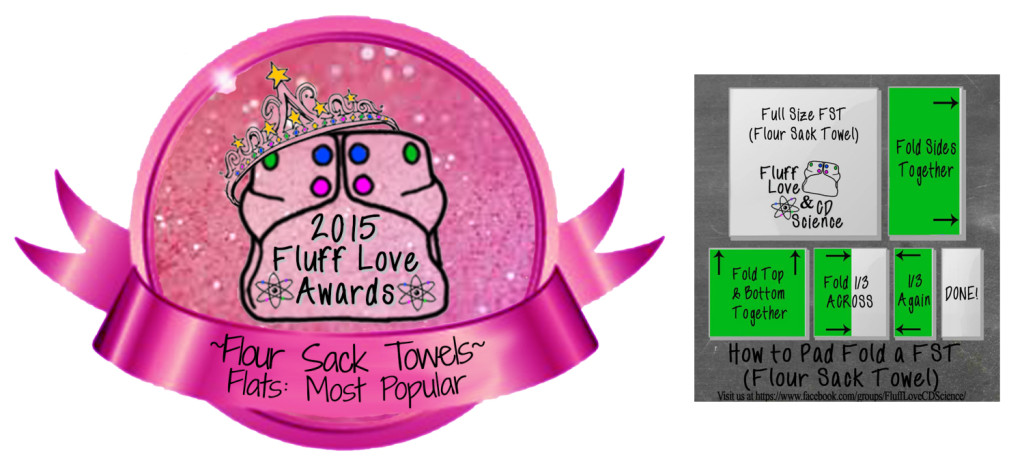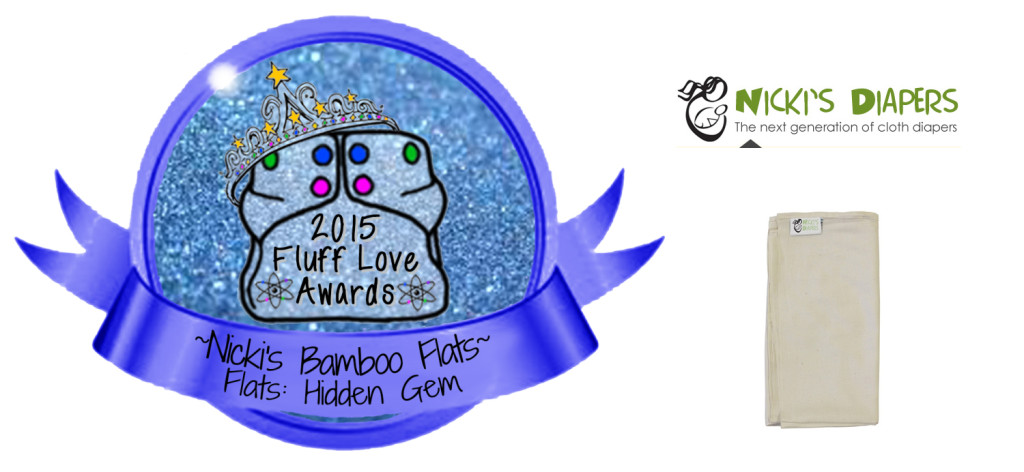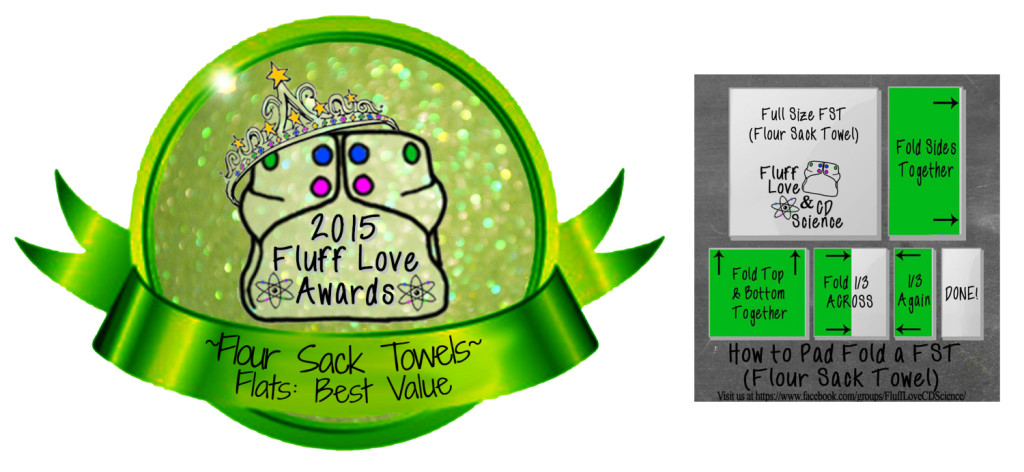 Prefold Diapers
Overall Winner: GMD Cloth-eez cotton prefolds
Honorable Mention: GMD Cloth-eez bamboo prefolds
Honorable Mention: OsoCozy bamboo prefolds
Most Popular: Gerber Prefolds
Hidden Gem: Nicki's bamboo prefolds
Best Value Option: Nicki's bamboo prefolds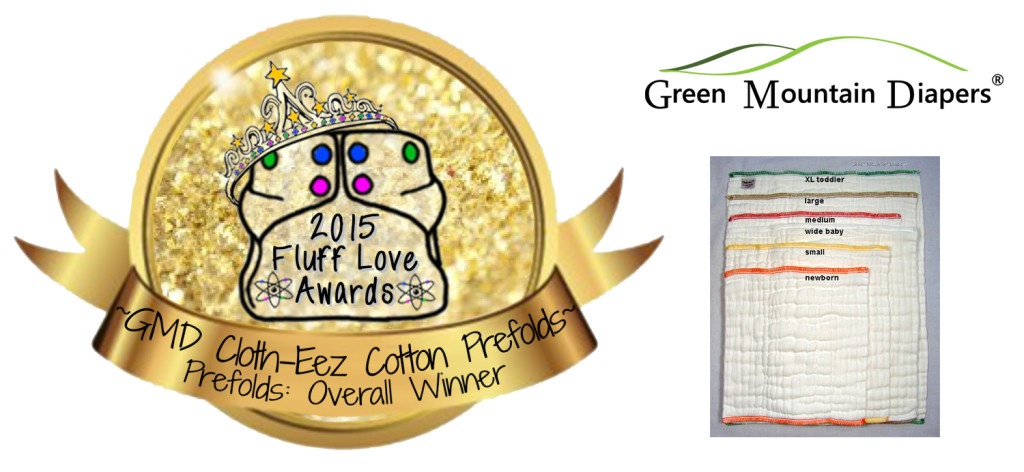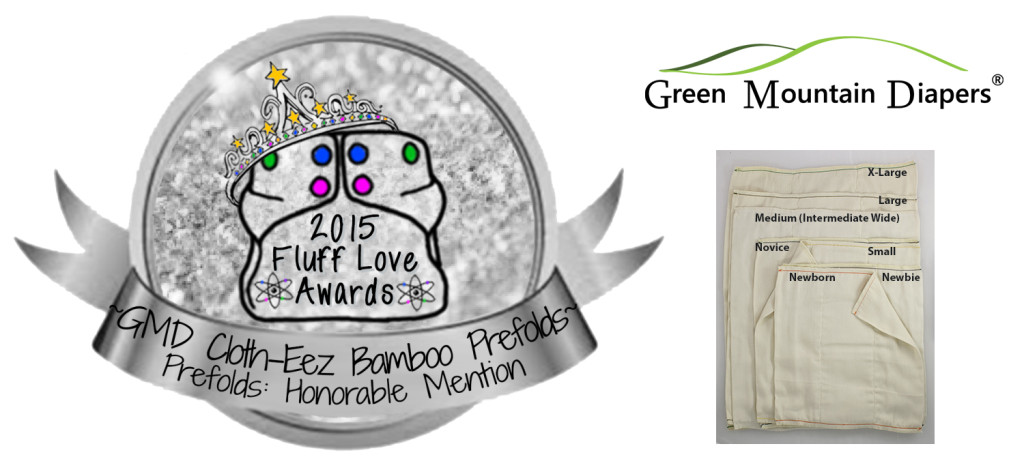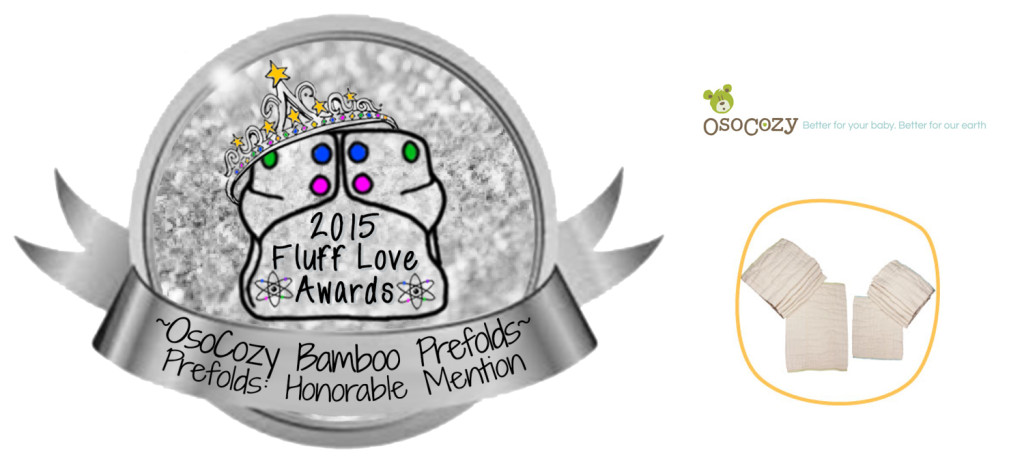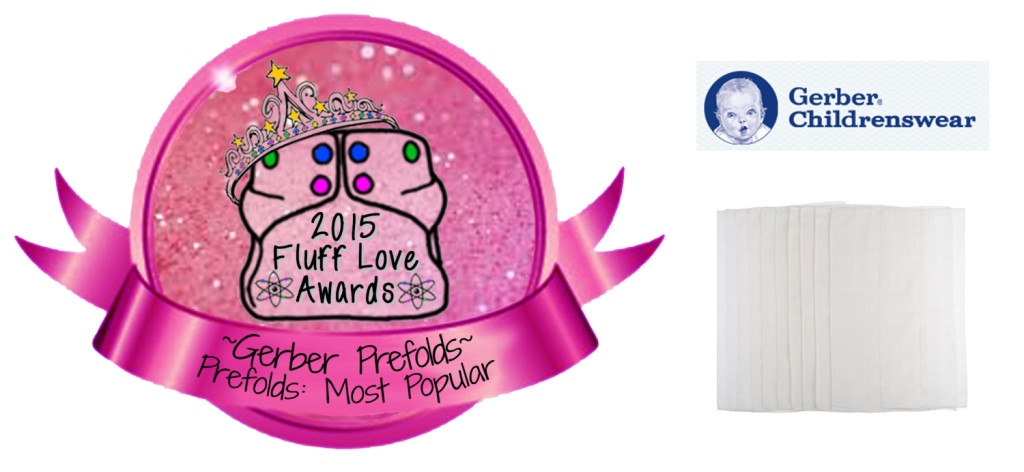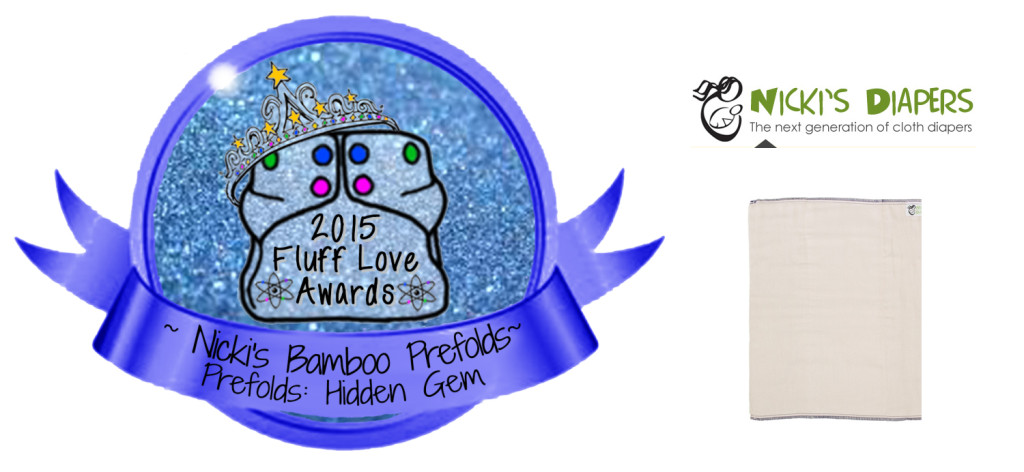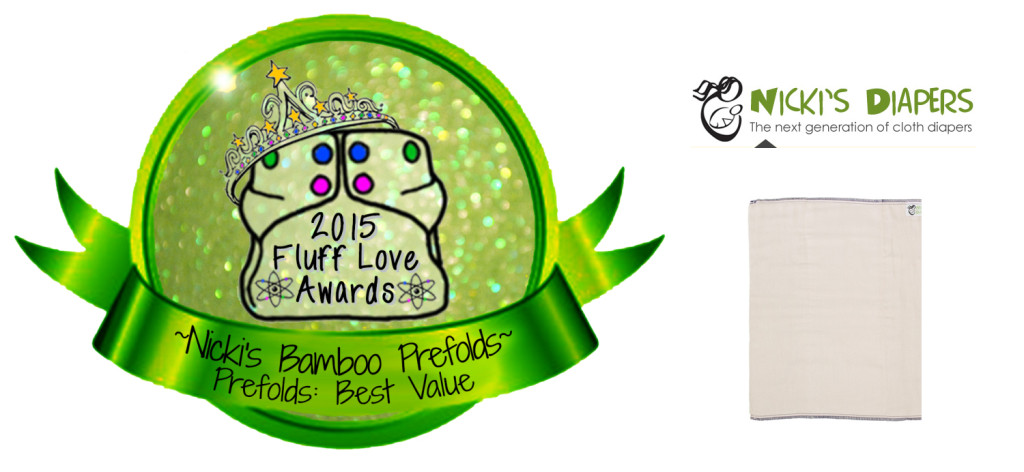 Diaper Covers 
Overall Winner: Blueberry Coverall
Honorable Mention: Rumparooz
Honorable Mention: Thirsties
Most Popular: Thirsties
Hidden Gem: Assunta
Best Value Option: Assunta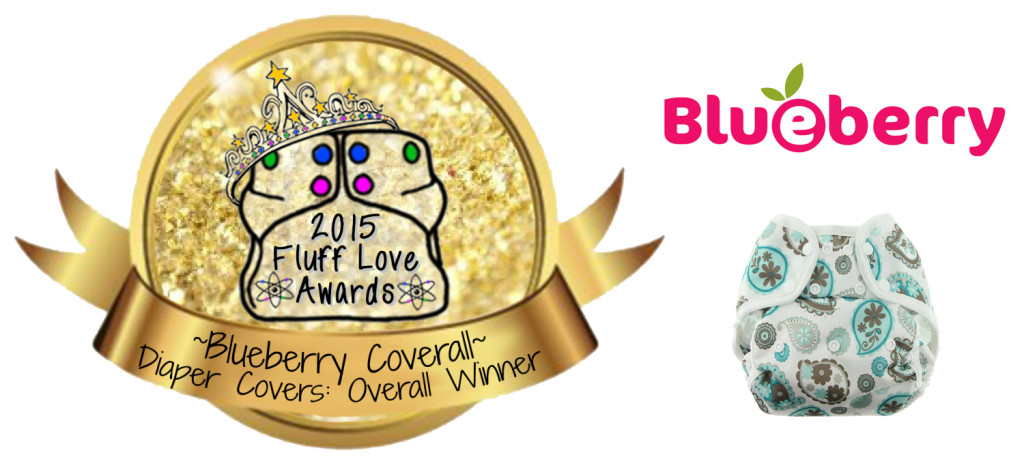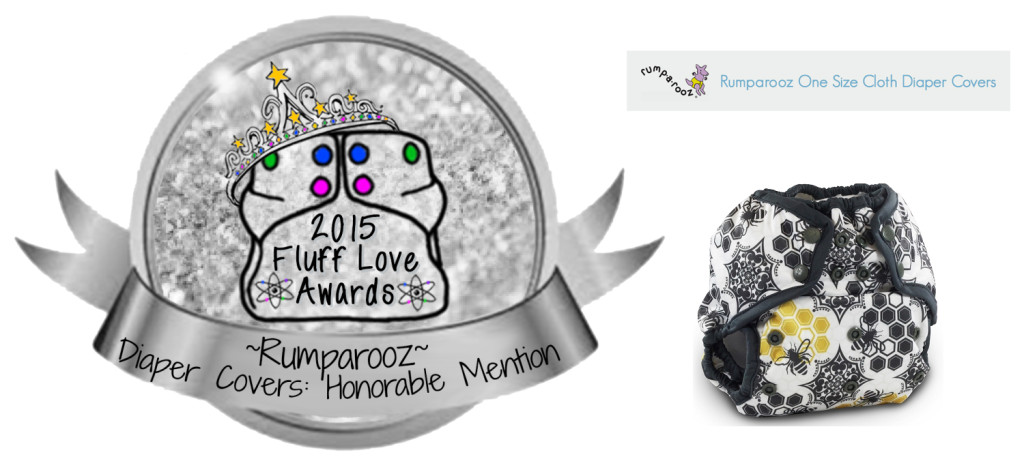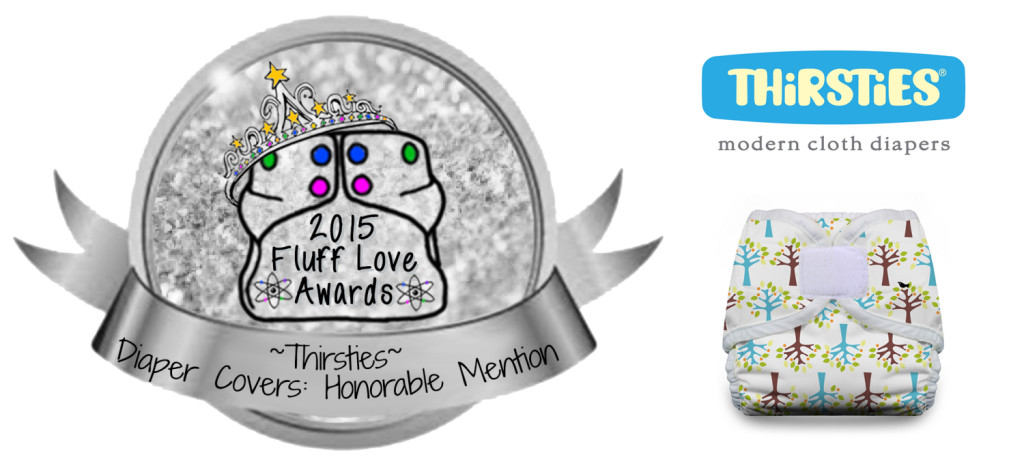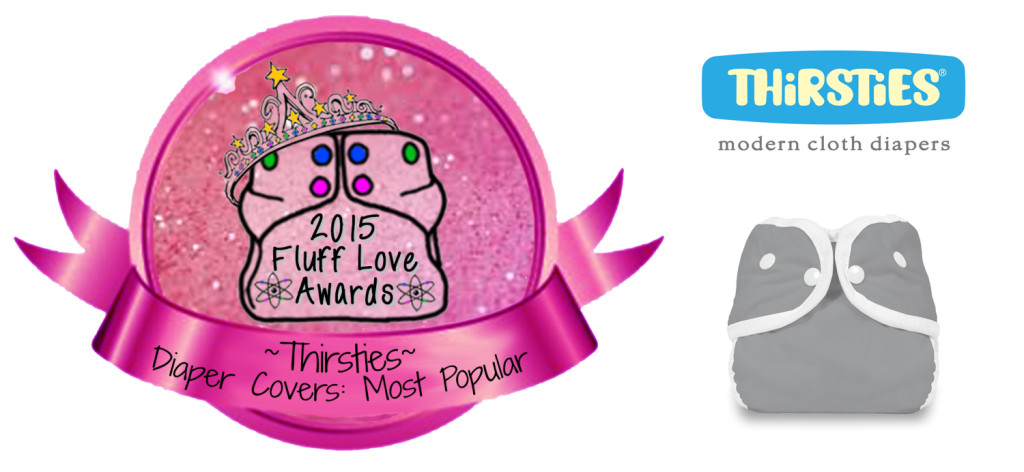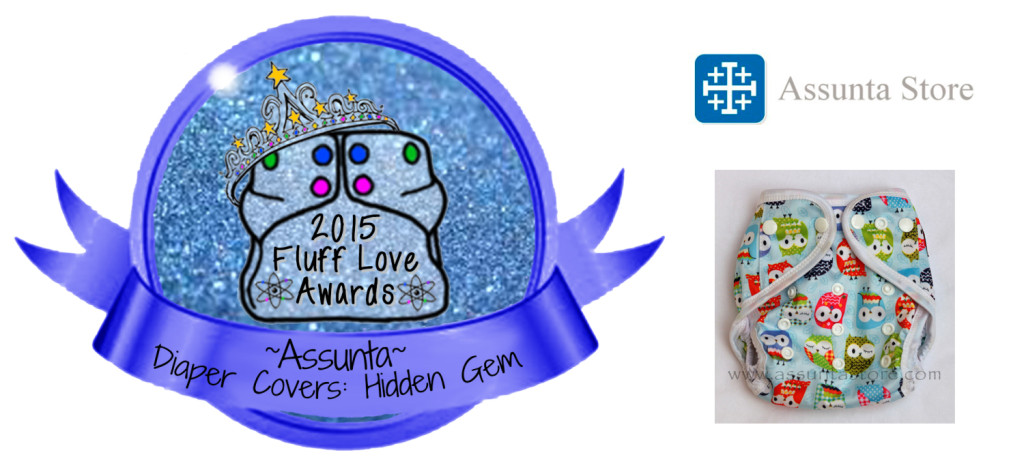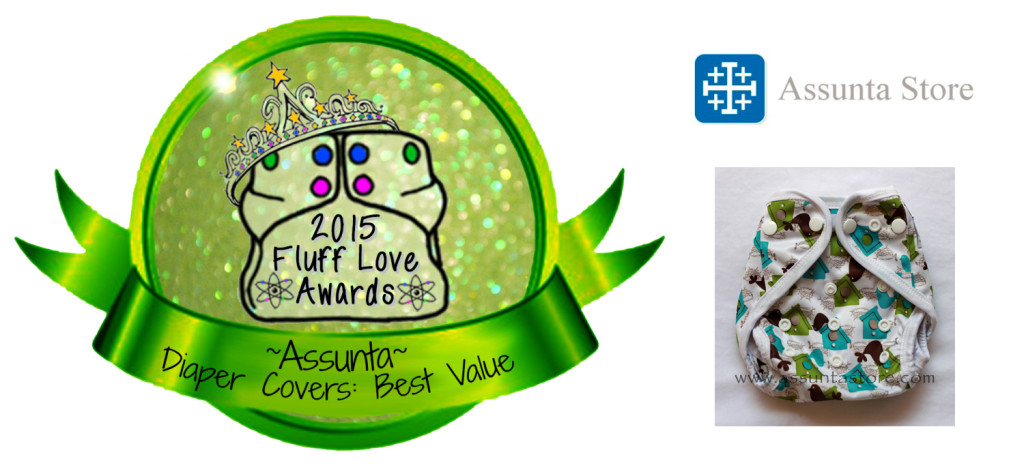 Special Awards
Fluff Love Favorite Brand (Note: No ranking within this group)
Nicki's Diapers
bumGenius
Green Mountain Diapers
Blueberry
Lil Helpers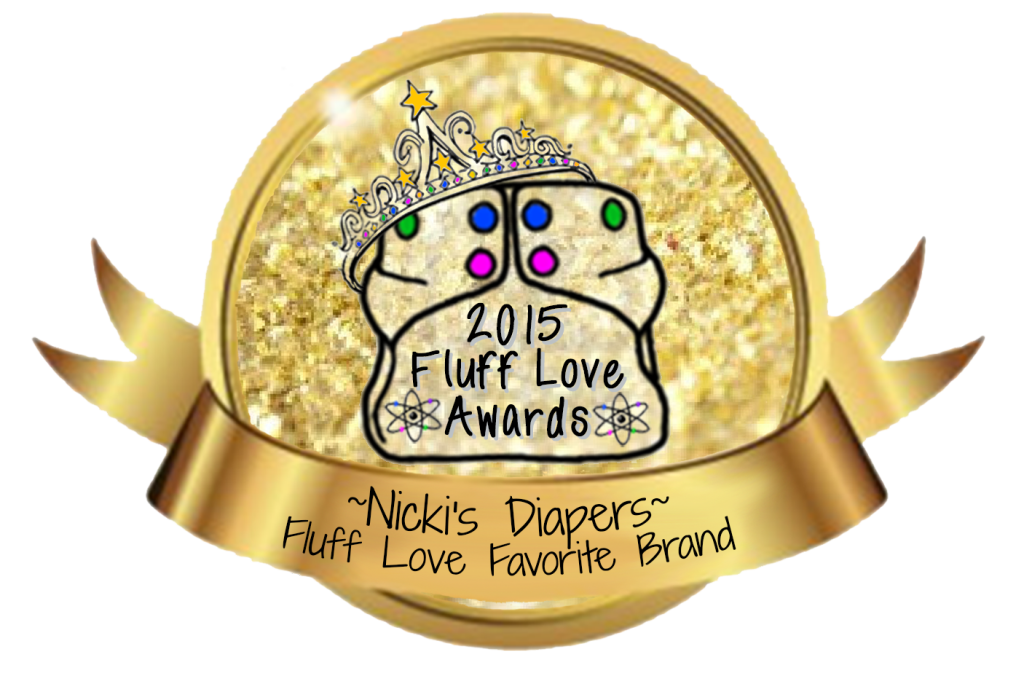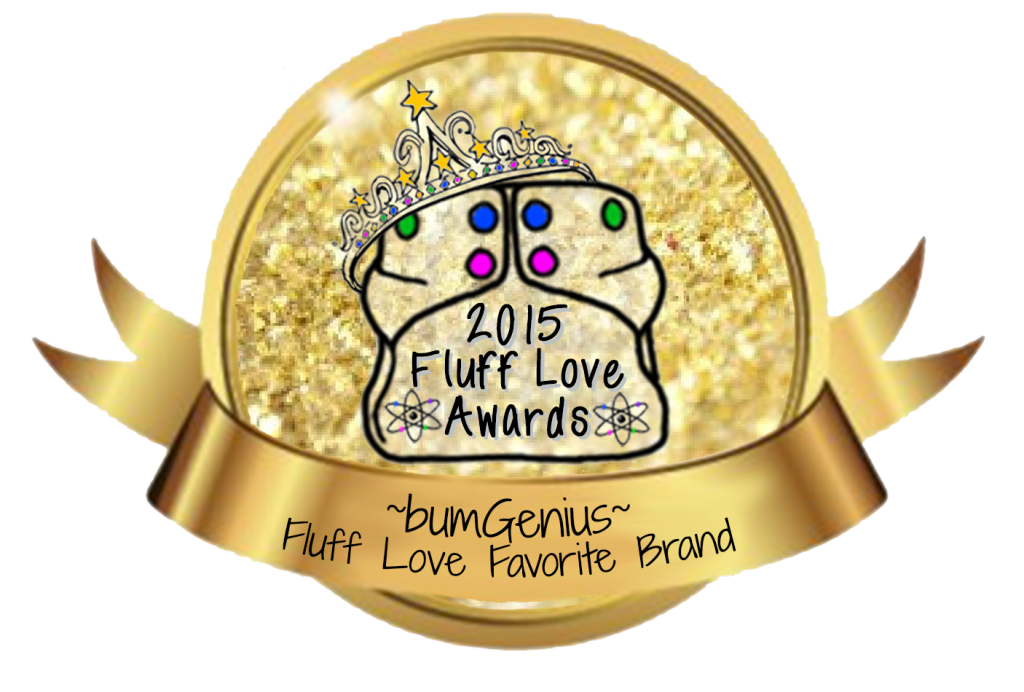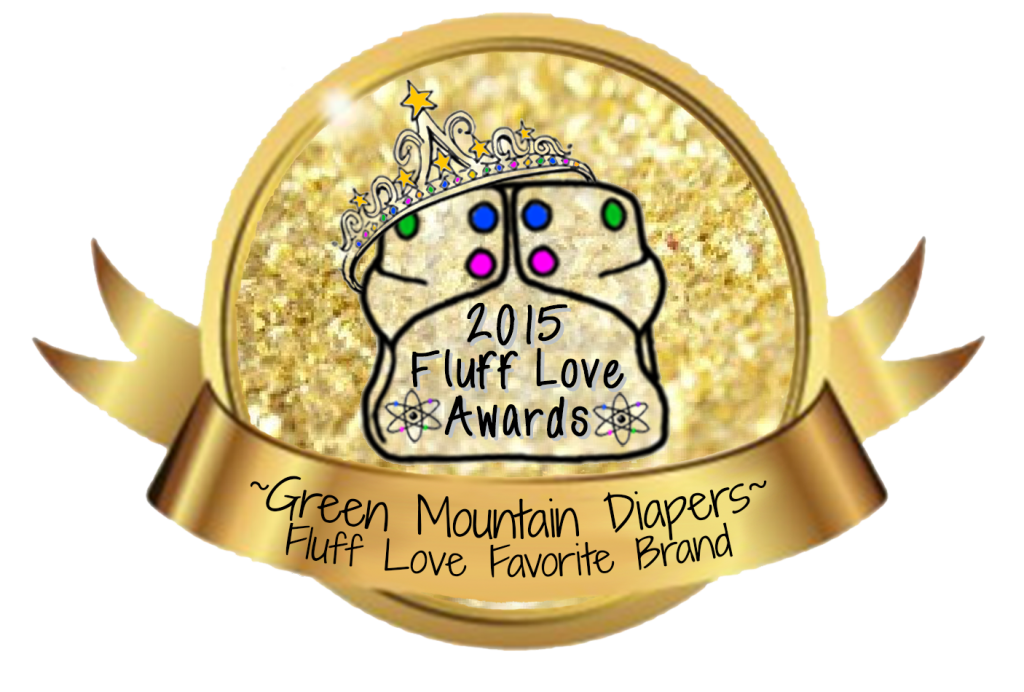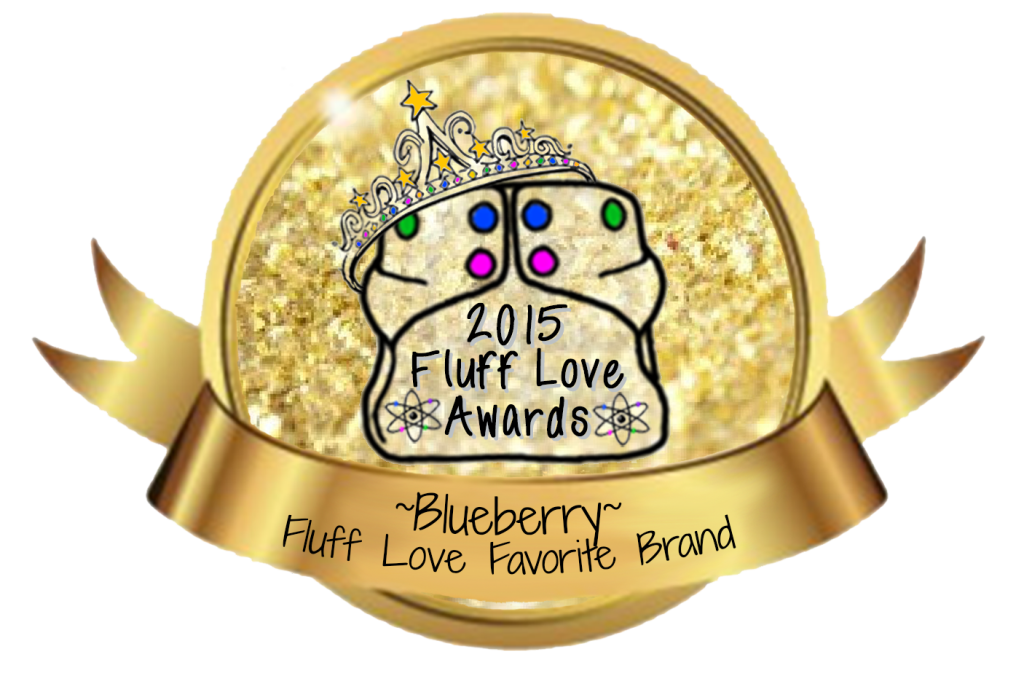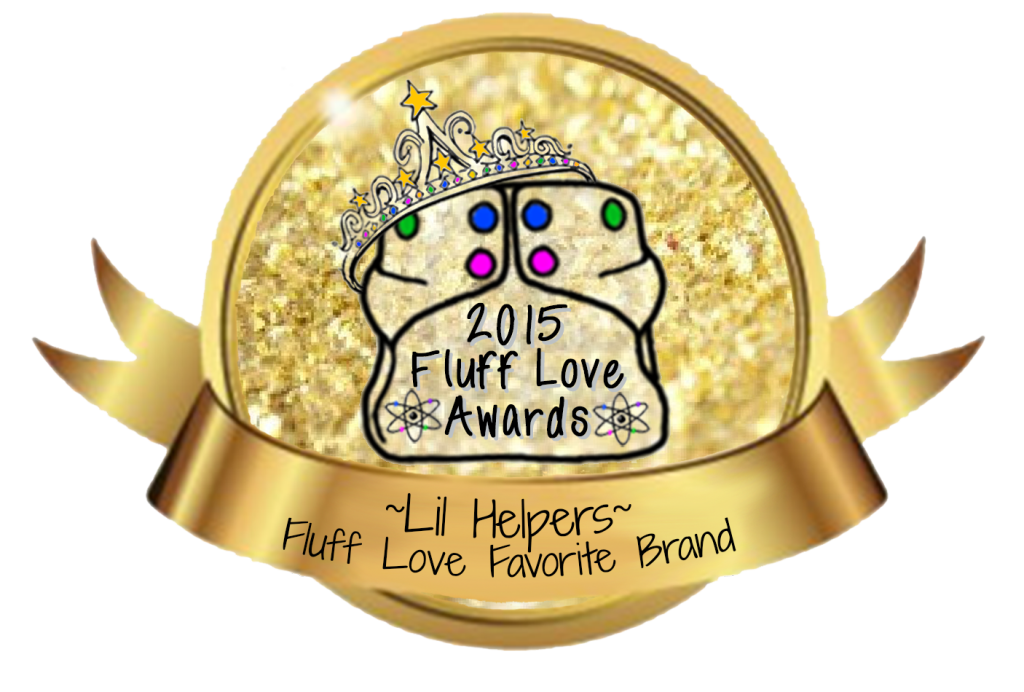 Customer Service Star (Note: No ranking within this group)
Lil Helpers
Funky Fluff
Green Mountain Diapers
GroVia
AppleCheeks
Nicki's Diapers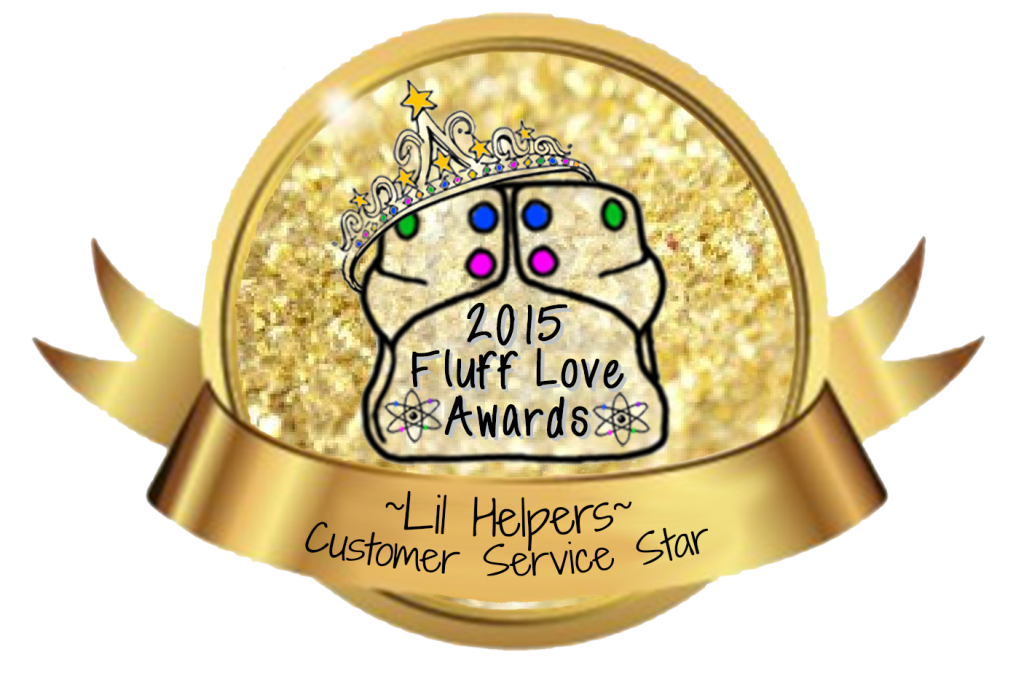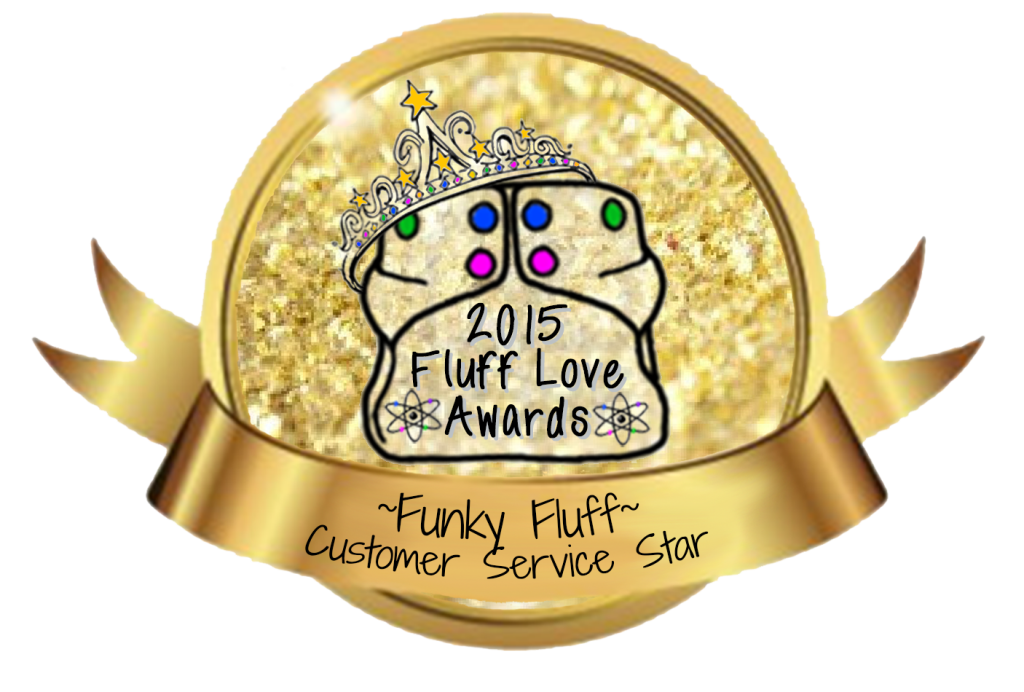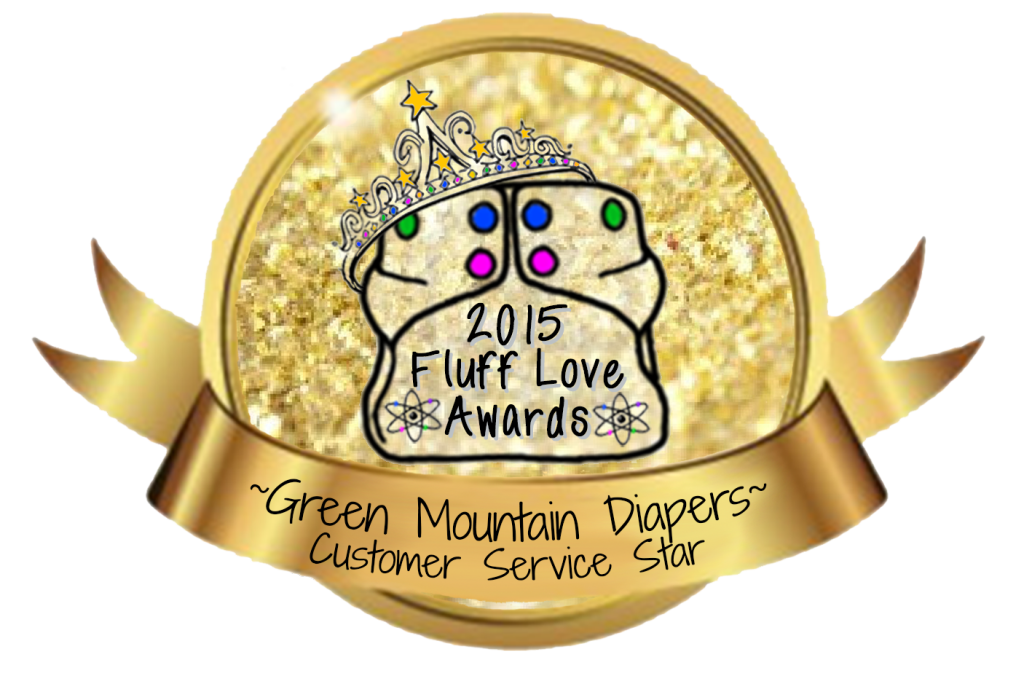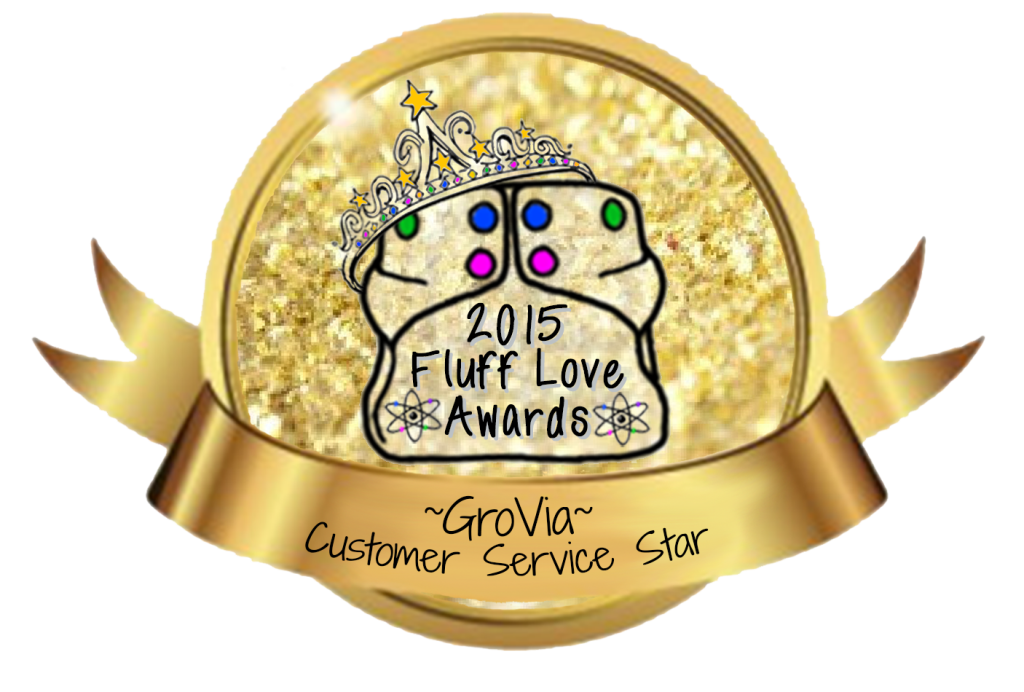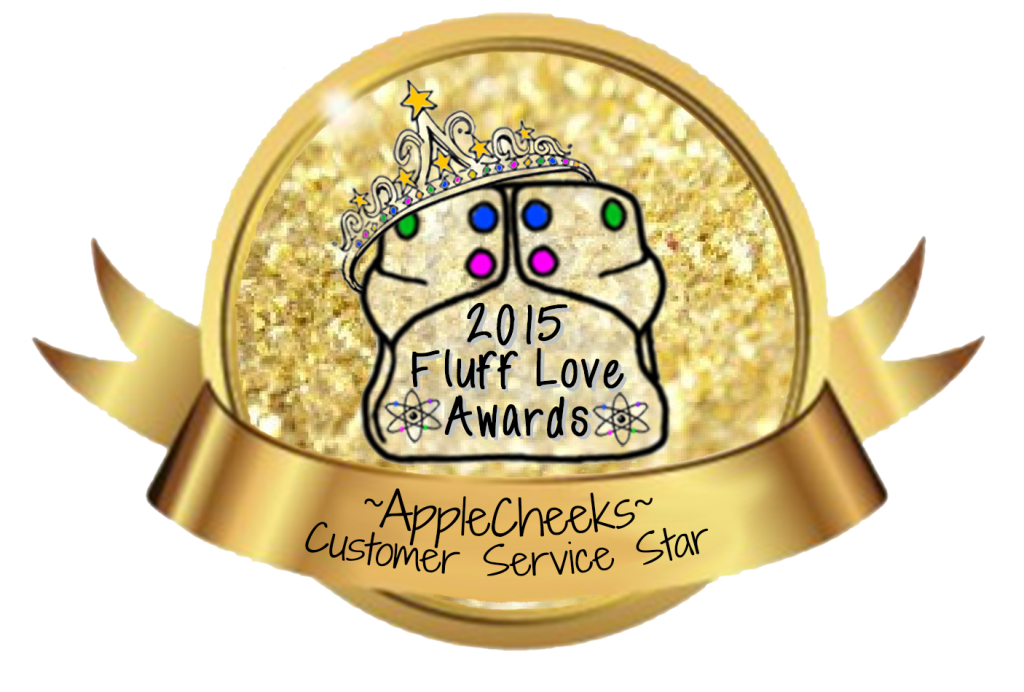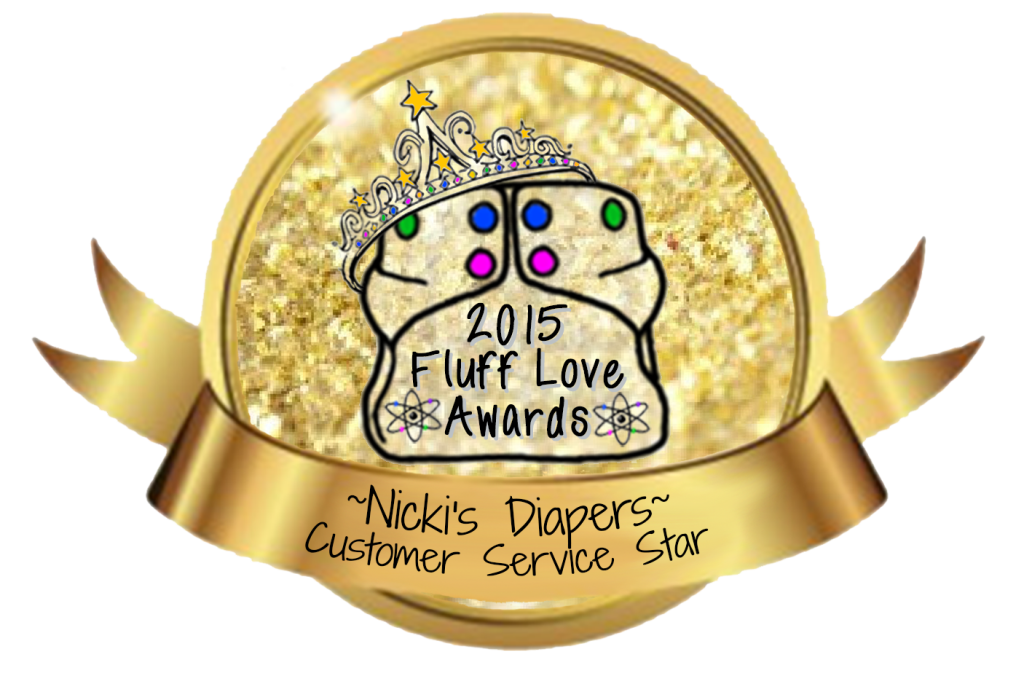 Admin Awards
Making Cloth Accessible to All: The Rebecca Foundation
Most Improved Wash Instructions: Cotton Babies
Humanitarian Award: Lil Helpers
Making Cloth Mainstream: Gerber AIO
Fluff Love Favorite New Print, 1st Place: Blueberry Foxes
Fluff Love Favorite New Print, 2nd place: bumGenius Harper
Fluff Love Favorite New Print, 3rd Place: Alva Don't Let the Muggles Get you Down
Fluff Love Favorite New Solid, 1st Place: GroVia Little Warriors
Fluff Love Favorite New Solid, 2nd Place: bumGenius Stellar
Fluff Love Favorite New Solid, 3rd Place: Sunbaby Teal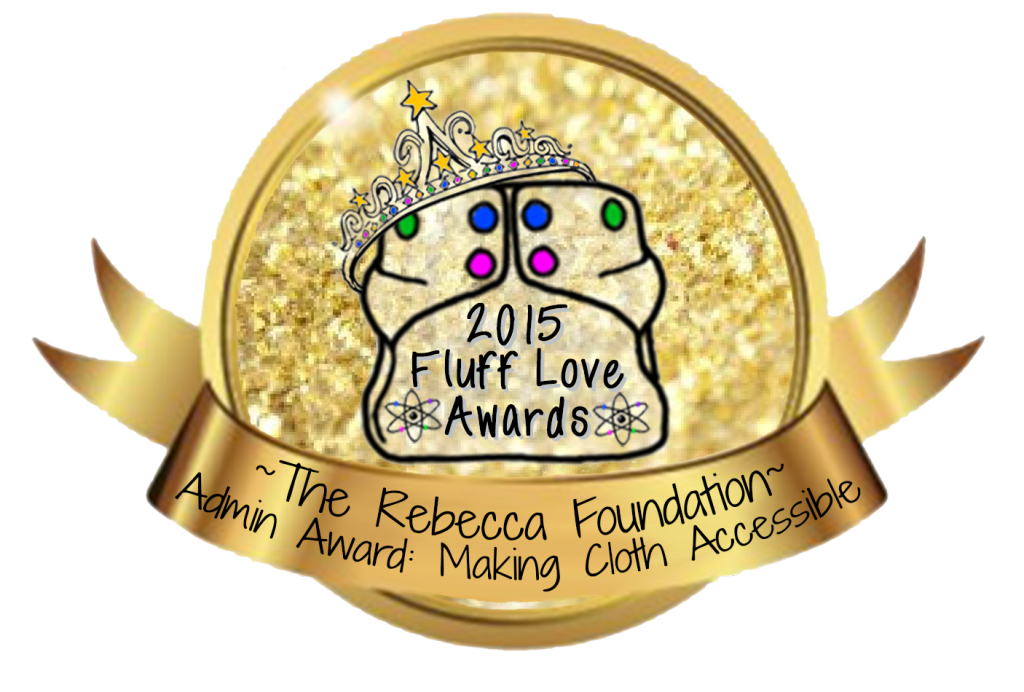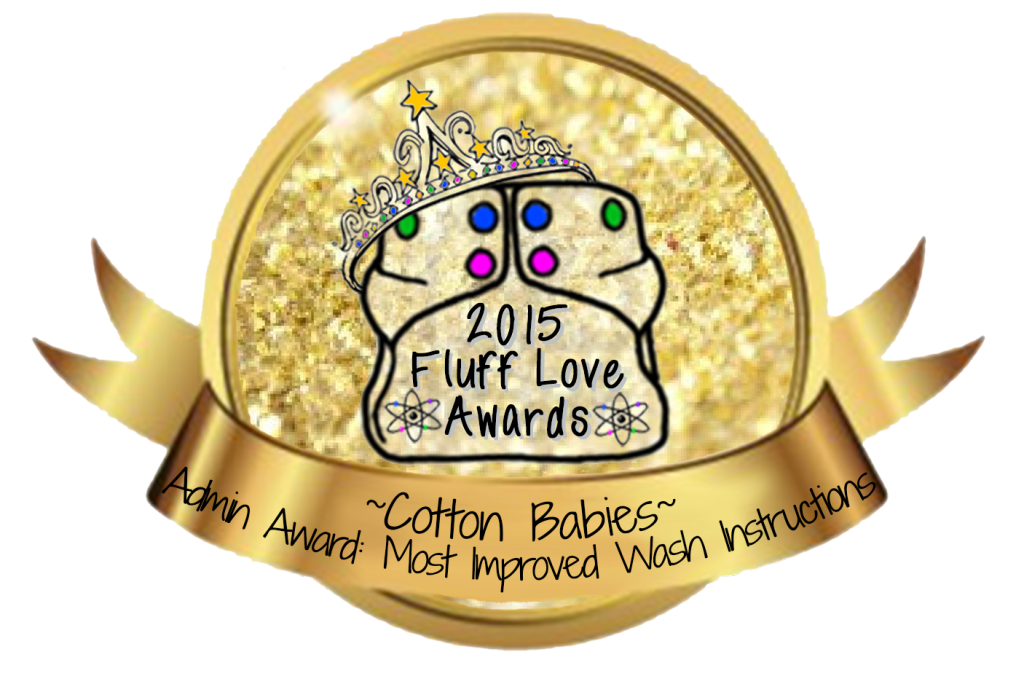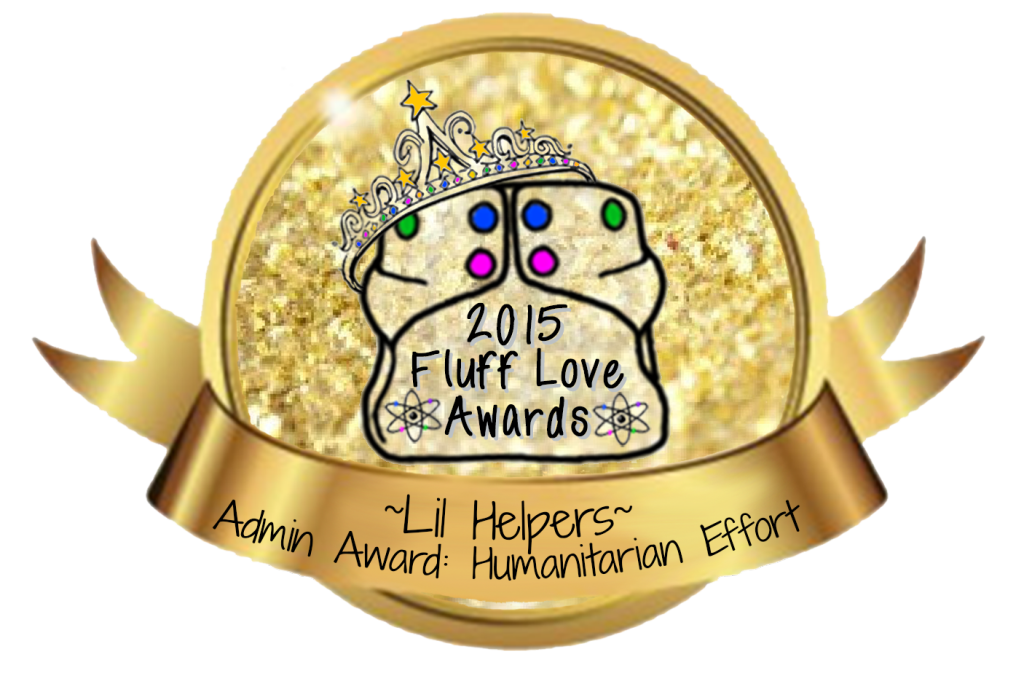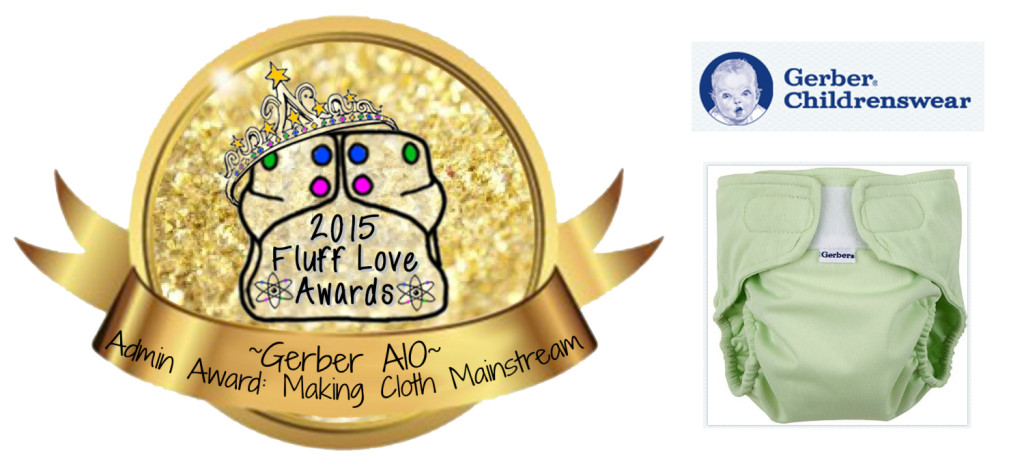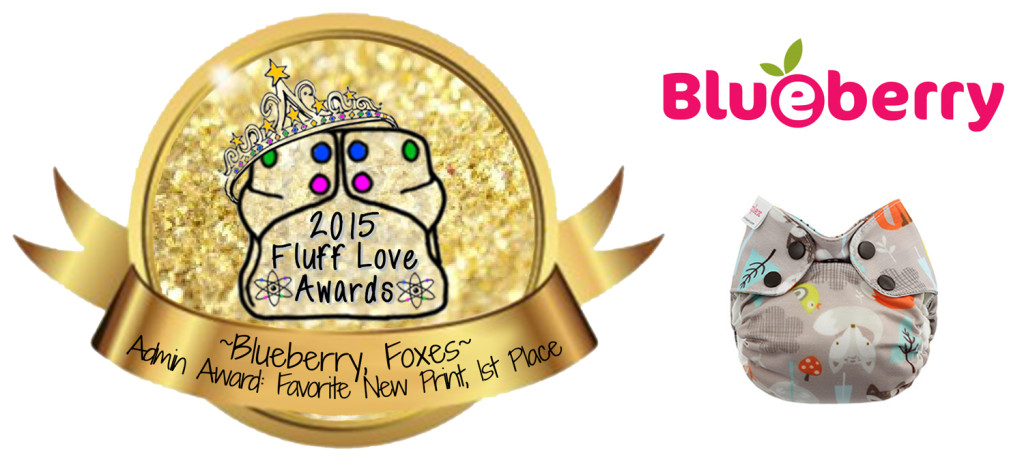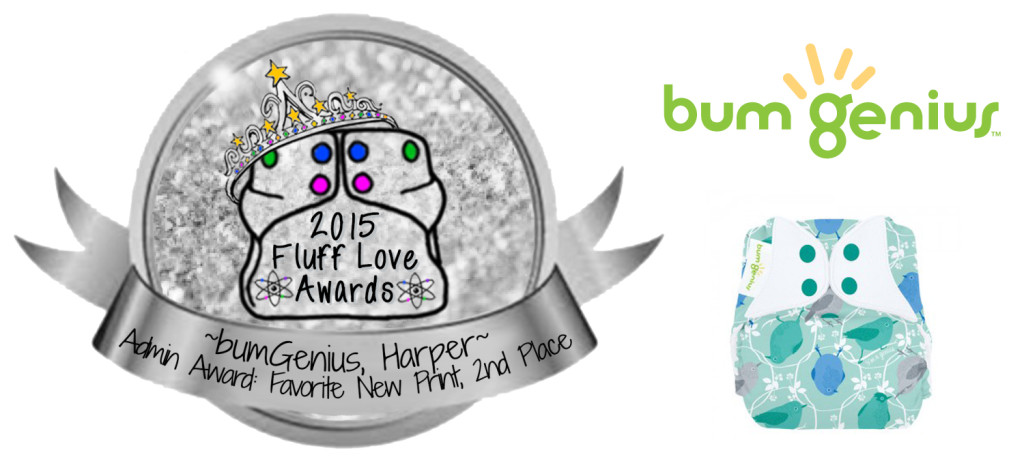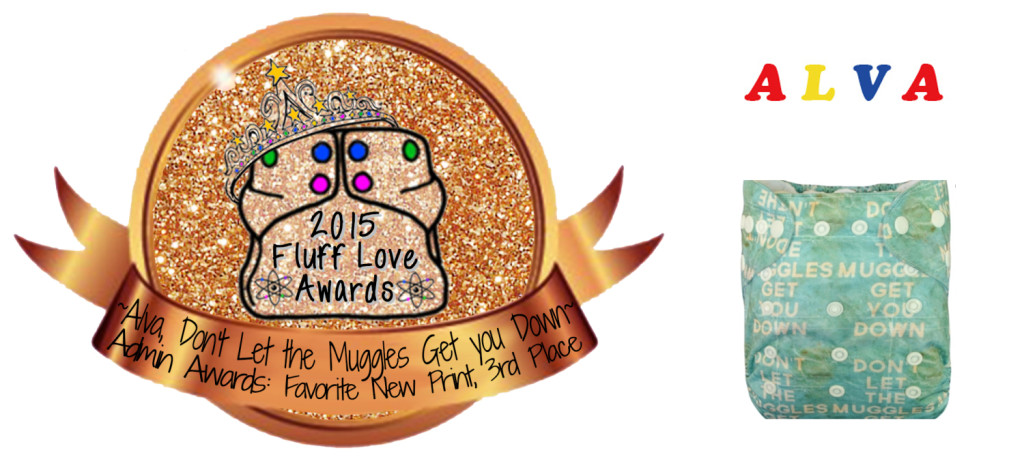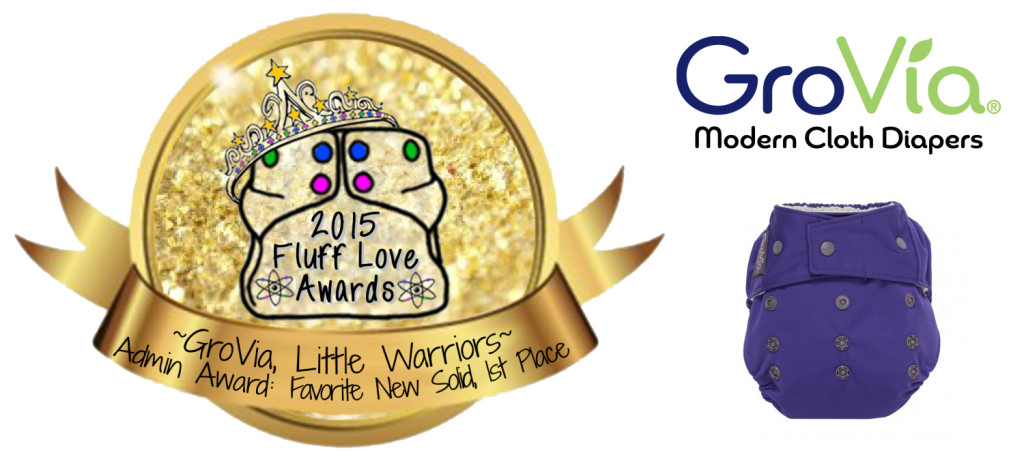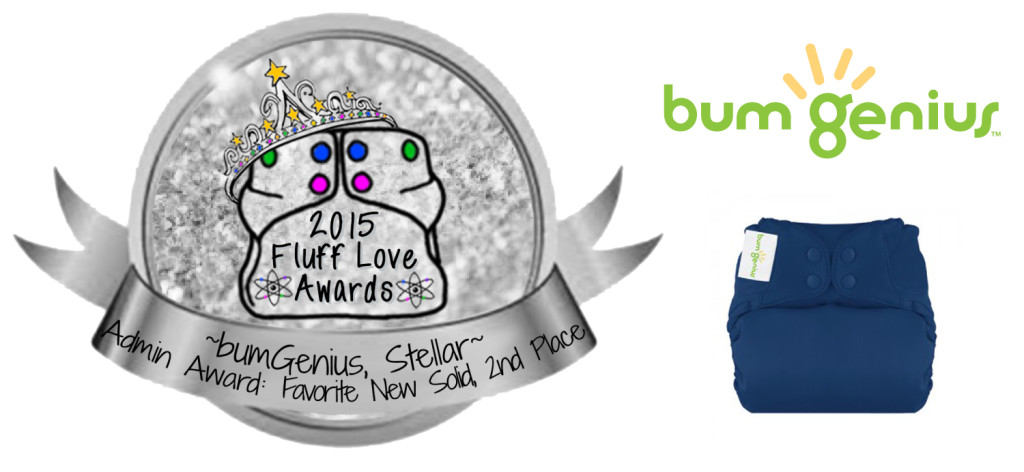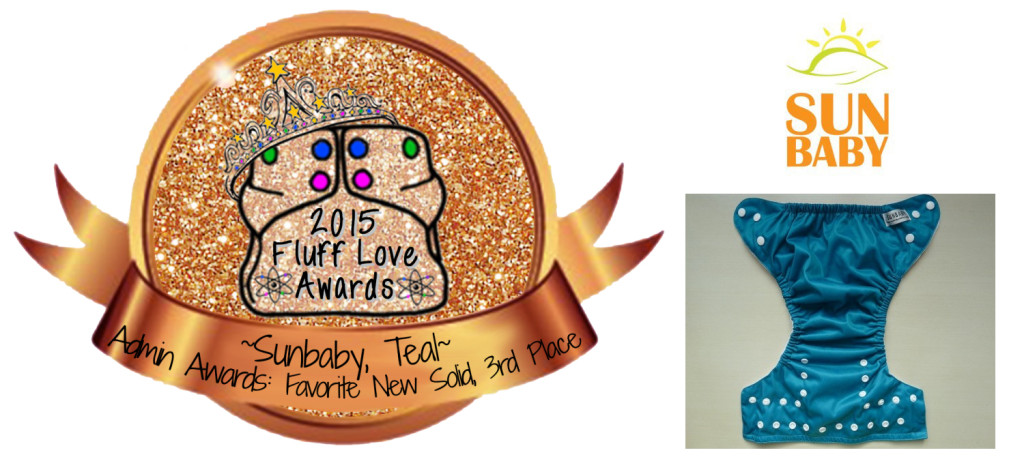 About the data:
The surveys were conducted using a professional version of Survey Monkey and data were analyzed in Microsoft Excel. Various quality checks were performed on the data to ensure accuracy.