Home >> Fluff Love Community >> FLCDS Community Outreach
We are so excited to share this new monthly feature with you — the Fluff Love Community Outreach program.
The cloth diapering community is huge and diverse. Our membership base alone is a testament to its diversity: we have moms, dads, aunts, uncles, and grandparents, Americans, Canadians, Australians, families from the UK and Israel, and people from all over the world! Our members comprise an exciting variety of races and… ethnicities. Breastfeeders and bottle feeders and every other controversial choice in parenthood, all represented within us.
But long before FLCDS brought us all together, there were other ways CD parents found support. Local groups, fan pages, blogs, and other sites that spread the message of fluff love and clean cloth! We don't want these to fall by the wayside because they are important to our cloth diapering community, and we want our members to avail themselves of all the wonderful resources within. In light of that goal, each month Fluff Love University will highlight another CD resource that we believe will be of interest and use to our members!

March: Black Women Do Cloth Diaper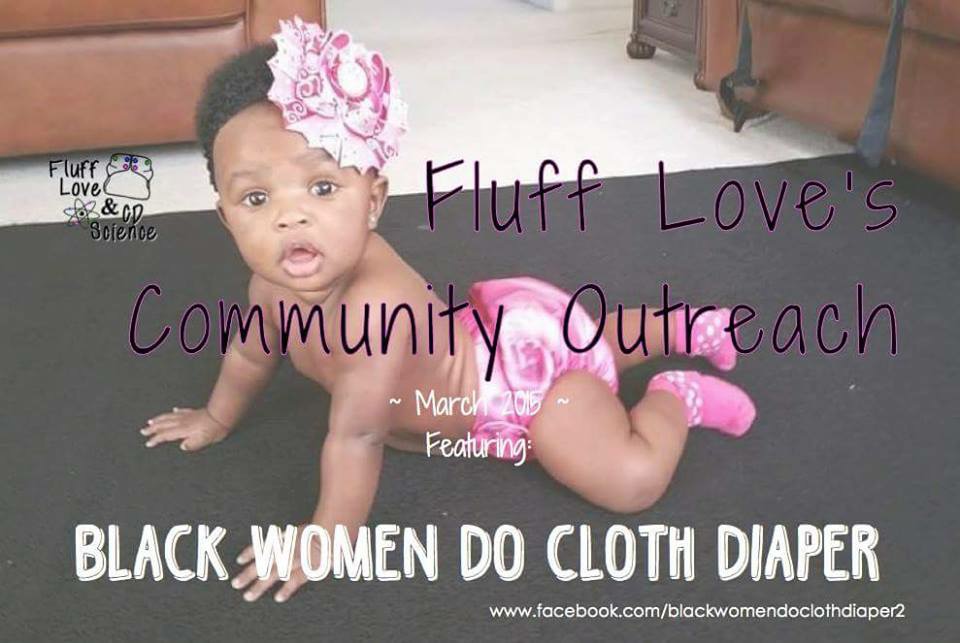 February: Pacific Northwest Cloth Diaper Group!